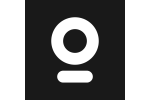 Account Executive, Podcast Advertising Sales
A full time position
Fully remote: working with a USA-based team at Zencastr.

Salary range: $110,000 to $140,000 (yearly rate) - subject to experience plus Paid medical, 3 weeks of PTO plus everyone gets the day off for their birthday!, 12 weeks 100% Paid Family Leave, 401(k)
Brand Partner, Podcast Sales - Zencastr Creator Network
The Role. We are seeking a driven Brand Partner to manage and develop podcast ad campaigns across global inventory with a fast-growing podcasting startup! Zencastr's Creator Network is working toward being a fully-automated podcast advertising solution, enabling our team to execute media buys on thousands of podcasts in a few clicks. Our data-rich platform enables us to deploy large media budgets across our catalogs efficiently, enabling our ad sales team to close larger and faster deals.
As a Brand Partner on Zencastr's Creator Network Team, you'll lead Zencastr's work with agencies and brands to deploy advertising campaigns across our inventory. Exploring new ad partnerships, negotiating on deal terms and rates, and setting up executed deals for success. Your time will be split between working with existing agencies and channels to handle their demand, and growing new business.
The podcast advertising industry is set to double in the next few years to over $4B, and Zencastr is providing some of the most sophisticated software and the most engaging content in the game. If you want to be a part of a high-speed sales environment, love working with marketers / growth professionals, and are ready to grow with an expanding business, this is the job for you.
What You'll Do..
Grow our Sales function with the help of a dedicated support team
Interact with leads and clients via email, phone, and Google Meet to close new business.
Speak confidently on deal terms in the podcasting industry OR have industry knowledge of digital media
Prepare custom yet turn-key proposals start to finish.
Operate on quarterly goals/customer-based activities and meet a quarterly sales quota
Seek out and qualify opportunities and develop a strong pipeline of new customers
Accurately log sales activity in our CRM Develop lead-generation strategies to ensure qualification criteria is consistently met and monitored
Provide customer and prospect feedback to both marketing and product teams Follow the prescribed sales process and provide closed-loop feedback to ensure continuous process optimization
If This Describes You..
Has a bachelor's degree in business, marketing, related field OR equivalent experience
2+ years of relevant experience in sales, especially in media advertising or podcast advertising sales (e.g. podcasts, radio, programmatic). Other sales experience is solid, but media sales is preferred.
Driven to succeed and ability to work in a fast-paced environment
Proficient in time management, setting priorities, and taking initiative
Able to travel as needed to meet prospective clients, COVID permitting.
Track record of overachieving against defined metrics
Exceptional organizational, presentation, and communication skills - phone, email, and Google Meet
Experience building and maintaining strong, long-lasting client relationships.
Technical expertise and ability to acquire knowledge of new products
Understand and apply effective business development strategies and techniques
A passion for building new and growing business
Why Zencastr? 100% Remote We are focusing on building a connected, engaged culture regardless of where our people are located. As a Zencastr team member, you can work from anywhere that has good internet. Whether you're an adventurer looking to travel the world while still pursuing your career, a parent or caregiver who wants a job that allows them to spend more time with family, or somewhere in between, our employees have the freedom to contribute where you do your best work.
Great Benefits Paid medical 3 weeks of PTO plus everyone gets the day off for their birthday! 12 weeks 100% Paid Family Leave 401(k) $1,500/year stipend for home office needs $500/year stipend for home fitness needs Free podcast equipment for all employees Employee Stock Option Plan
Great Company Culture Being a fully remote workforce, cultivating culture is very important. We believe the key to being engaged, happy, and successful at work is having genuine relationships with your colleagues. To encourage team bonding, we have a variety of programs like: Coffee Roulette, Z-to-Z Learning, Monthly Game Nights, in-person meet-ups and much much more!
Please mention podjobs.net in your application.