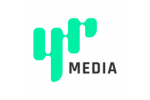 Director of Podcasting
A full time position at YR Media, Oakland CA, USA
Salary range: $100,000 to $120,000 (yearly rate) - subject to experience
JOB DESCRIPTION
The Director of Podcasting works closely with the Executive Leadership in a multifaceted role to grow our podcasting production capacity as well as raise our profile in the media industry. The position is responsible for managing YR Media's team of podcasting producers, as well as contributing to YR Media's overall content distribution strategy and creative products.
A successful Director, Podcast is a leader that stays on top of trends emerging in podcast and broadcast industries, content distribution, social media engagement trends, and is open to the influence, inspiration, and expertise of the people around them, leveraging the widest array of talents, strengths, and challenges.
The Director of Podcast will provide integral leadership, guidance, mentorship and support to contribute to the daily and national editorial expansion initiatives. As a senior member of management, you will work closely with other editorial team leads as well as help build and support an infrastructure that positions youth reporters/artists nationally to create original content that translates to multiplatform audiences and across our social media properties.
You will work with the heads of other content departments to tap into expertise, identify points of collaboration and support our overall mission to keep our digital platform and social media presence on the cutting edge.
The ideal candidate will have a proven track record of strong leadership; podcast production and development experience; journalistic excellence, content promotion and the ability to thrive in a very fast-paced competitive environment but with sensitivity and mentorship.
Qualification & Skills:
Track record with podcast development and larger ecosystem, understanding opportunities and challenges in the industry;
Extraordinary people skills with an emphasis on coaching and motivating;
Strong understanding of how to drive downloads and digital traffic;
Commitment to racial and gender equity in storytelling;
Ability to perform well under pressure;
Ability to identity problems and provide solutions;
A strong commitment to journalistic standards and ethics;
Extensive experience producing podcasts and live terrestrial or streaming content, experience in a youth-focused environment would be a plus;
A college degree in Journalism or a related field is preferred;
Strong writing and copy editing skills and a proven track record for getting results on initiatives;
Impeccable fact-checking
Technical Skills:
Strong audio editing skills and deep knowledge of podcasting and audio streaming
Extensive experience with Content Management systems;
Experience working with scheduling databases or project management software
Position Responsibilities:
Pilot the workflow and production of new products, including podcasts with a dotted line to documentary production teams and distribute existing products across the board and ensure audience engagement;
Develop and execute an strategies that build engagement among our targeted demographic, build our national profile and are tied to support/revenue streams;
Works alongside all YR Media's Directors to execute a winning strategy;
Build out and evolve the content, help identify revenue streams from funders, brands and other entities;
Strategize with Communications, Creative Services and Social team to ensure impactful, multifaceted campaigns/contents are developed, built and executed to grow our reach audience and attract potential investors;
Work in tandem with our CDO and CEO to identify and pursue funding and revenue opportunities to help sustain our audio content programming and products
Oversee the production of several projects to ensure all contents are quality, engaging, and accurate.
In addition to these responsibilities, performs other activities as assigned and required.
Supervisory
This position supervises and oversees performance management of a growing Podcast Team.
Location Requirements: Employee's principal place of work shall be located in Oakland, CA
Please mention podjobs.net in your application.