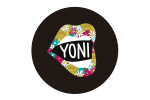 Production Manager
A full time Technical Manager position at Yoni Circle, New York NY, USA
Salary: up to $120,000 (yearly rate) - subject to experience plus health insurance, equity package
Yoni Circle is hiring a production manager to oversee production of our in-app sound experiences, which are the heart of our app and allow us to scale our circle experience more rapidly, to more women around the world.
The production manager will report directly to the CEO and be expected to manage the sound team, help drive our creative strategy, and be a hands-on producer if needed.
What you'll do
Project Management:
Coordinate schedules between producers, sound editors, and vocalists week to week
Oversee pre-production, production, and post-production processes
Iterate and improve on the team's processes
In charge of quality control for all produced recordings in app
Creative Strategy:
Analyze prompt data to understand what type of content performs well
Work hands on with production team during studio sessions
Give clear written feedback to producers during production process with clear "whys"
Regularly attend Yoni Circles so you are able to deeply understand how our audio production affects the Circle experience and where we can continue to evolve and deepen the experience.
Quality Assurance:
Work closely with tech team to test audio in app prior to launching it
Collaborate with tech to continue to find ways we can elevate our in-app audio experiences.
Recruit:
Recruit new producers and vocalists
What we're looking for
Someone connected to the product and mission of Yoni Circle!
Excellent organizational and problem solving skills
Experience working in a fast paced always evolving environment
Experience working with spoken word production - music experience as well is a plus!
Ability to anticipate needs of the organization and act without explicit direction
High emotional intelligence and acute awareness of self and others
Strong listener with ability to reflect deeply and quickly
Requirements:
BA or BS
3+ years of podcast, music, or radio production experience
Understanding of Notion, Google Suite, Avid, and Logic
More about Yoni Circle
Yoni Circle is a social app that heals and connects women through storytelling. We believe that listening to and telling stories from the heart in a safe environment allows us to connect more deeply to ourselves and others, ultimately allowing us to grow together. Our members span over 160 countries and 3,800 cities.
Storytelling Circles are the core of our app. They are hour-long, 6-person, guided video chat experiences where members heal and connect through storytelling. Members have reported lasting affects on their mental health by making Storytelling Circles part of their self care rituals. Members can also record the audio of the stories they tell in a circle and save them to their profile publicly or privately for a more passive listening experience.
Since launching the app in April 2020 Yoni Circle has seen steady growth and strong retention. Yoni Circle has raised $5.3M to date and closed a 4M seed round in June 2021 led by Northzone. Read more about Yoni Circle and Chloë in Forbes.
Yoni Circle was founded by Chloë Drimal. Chloë was the 14th employee of Snap Inc. She helped to create and ultimately ran the Our Story product for them, before pivoting to run women's initiatives. She left Snap end of 2017 to create Yoni Circle where women and stories come together in a powerful way.
Why Yoni? This is a unique, ground floor opportunity to join a diverse and collaborative team that's making a transformative impact on the social media industry and how we foster connection and healing. Yoni's team cares deeply about company culture and community and nurtures an environment of creativity and self-empowerment. This role will offer a competitive salary and benefits package, including medical, vision, and dental insurance and a complimentary One Medical membership, and meaningful room for growth within the company.
To apply
Please email chloe@yonicircle.com with your resume and cover letter.
Please mention podjobs.net in your application.
More details
What does a Technical Manager role normally entail?

The Podcast Taxonomy definition for a role like this in Audio Production says: "The Technical Manager coordinates a team of audio engineers and studio staff, in the recording and production as it is involved with audio technologies including hardware and software."
This exact role may have different requirements.