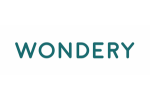 Story Editor
A project or contract position
Fully remote: working with a USA-based team at Wondery.

Salary: $7,200 (monthly rate)
FREELANCE PODCAST STORY EDITOR, NARRATIVE MEDICAL MYSTERY SHOW
Wondery is hiring for a Freelance Story Editor for a new weekly narrative show about medical mysteries. This role will work closely with a writer, senior producer and producer on a new weekly podcast. We are looking for a solutions-oriented team player with experience in narrative storytelling, with the ability to tell stories in a conversational and emotionally engaging way. In this role, you will provide detailed edits and notes to writers, and work with the host on adapting scripts to their voice.
You will report to the senior producer and work closely with the producers and host. This is a full-time six month contract position with the possibility to extend. We're looking for someone to start ASAP.
Compensation is based on experience and skillset and will be no less than $1,800 per week.
KEY JOB RESPONSIBILITIES: Contribute editorial judgment on episode pitches
Provide detailed notes and guidance for writers on episode outlines and scripts across several drafts using a three-act structure Edit longform scripts, providing both top-line notes and specific line edits/revisions Work with the producer, senior producer and writer to meet delivery deadlines Fact-check research and rewrite scripts as needed Organize and update script and writer folders on Google Drive
REQUIRED QUALIFICATIONS: Strong editorial judgment, journalistic rigor, and compelling storytelling skills
Proven ability to edit longform scripts or stories at a consistently high level Strong writing skills Relevant experience in narrative storytelling, preferably in audio Thoughtful and direct communication style Ability to match the show's target tone and style and ensure consistency across episodes Ability and enthusiasm for working on a collaborative and diverse team At least 3 years of story editing experience in a fast-paced media environment
PREFERRED QUALIFICATIONS:
Knowledge and passion for science and medical mysteries Bachelor's Degree preferred but not required
This job has expired
We're sorry, but this job post has now expired, and you cannot apply for it any longer.