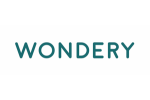 Senior Producer
A project or contract position
Fully remote: working with a USA-based team at Wondery.

Salary: $45.00 (hourly rate)
Wondery is hiring for a Senior Producer who has a strong comedy producing, writing and directing background to oversee and lead the team behind a new podcast called This Job Is History.
This Job Is History is a scripted (with improv elements), interview show with a fictional twist: our host, comedian Chris Parnell, accompanied by his better informed "producer," interviews actual people from the actual past about their odd and now obsolete jobs. We bring history alive…literally.
Have a listen to our first episode!
This is a one year contract position with the possibility to extend. Compensation is $45+/hour. 35+ hours per week.
Key Job Responsibilities: Oversee day-to-day operations of This Job Is History, shepherding new episodes from inception through the final mix. Run weekly agenda/schedule meetings. Work with the EP and managing producer on maintaining and updating the series calendar, as well as creating deliverables schedule for writers and sound designers Meet with writers and give in depth notes on outline and scripts. Edit scripts and do revisions/rewrites when needed. Maintain framing, structure, and tone of weekly episodes, along with external story editor and internal producers. Oversees fact check for final scripts with researchers/consultants. Direct recording sessions and work closely with talent. Edit audio (in Descript) and give mix notes as needed. Oversee post-production process and give notes on mixes. Assist Wondery staff in scheduling actors week-to-week.
Basic Qualifications: 5+ years experience working in podcast or tv/film production Strong comedy writing & script editing skills Experience producing and/or directing comedy. Experience leading a team, overseeing and driving the production of podcast and/or TV episodes from start to finish Experience working on a weekly show
Preferred Qualifications Comedy podcast experience is a plus.
To apply, please fill out this form. Under "Position applying for" please write "Senior Producer, This Job Is History."
To apply
To apply, please fill out this form. Under "Position applying for" please write "Senior Producer, This Job Is History.
https://docs.google.com/forms/d/e/1FAIpQLSfgy2Au70AKymqi14ehX3lnAprXg2sYpGy9J5yW4NP9jo2pxg/viewform
Please mention podjobs.net in your application.