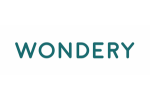 Associate Producer/Researcher
A project or contract Associate Producer position
Fully remote: working with a USA-based team at Wondery.

Salary: $5,600 (monthly rate)
AP/RESEARCHER NARRATIVE MEDICAL MYSTERIES SHOW
Wondery is hiring for an Associate Producer/Researcher for a new weekly narrative show about medical mysteries. This role will primarily research possible episode ideas and prepare research dossiers for approved pitches. This role will also support day-to-day production processes for all aspects of the show. You will be vital to the show team, providing research, production and technical support. You will report to the senior producer and work closely with the producers and host. This is a full-time six month contract position with the possibility to extend. We're looking for someone to start ASAP.
Compensation is based on experience and skillset and will be no less than $1,400 per week.
KEY JOB RESPONSIBILITIES:
Research and pitch medical mystery stories for the host to cover
Create story assessments and research briefs for chosen pitches
Support the producers/writers with additional research as needed
Work with transcripts and format scripts
Assist the the team with scheduling, coordination and post production as needed
Draft public-facing episode summaries
REQUIRED QUALIFICATIONS:
2-3 years of relevant experience
Excellent research skills with proven ability to pivot and problem solve
Journalistic instinct for sourcing material
Strong bias for action and ability to take ownership of work
PREFERRED QUALIFICATIONS:
Proven audio writing skills
Audio production experience
Experience with Descript and/or other DAW systems
This job has expired
We're sorry, but this job post has now expired, and you cannot apply for it any longer.
Go to our front page to see current jobs.
More details
What does a Associate Producer role normally entail?

The Podcast Taxonomy definition for a role like this in Creative Direction says: "The Associate Producer performs one or more producer functions as delegated to them by a Producer."
This exact role may have different requirements.