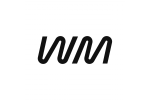 Senior Producer, Podcasting
A full time Executive Producer position at Wondermind, Los Angeles CA, USA
Wondermind is a multimedia brand and content company dedicated to mental health and storytelling across all platforms. Wondermind is producing feature films, television shows, audio storytelling and social series under the Wondermind brand. All of Wondermind's efforts are anchored by a singular mission: to change the narrative for mental health.
Summary of Position:
Wondermind is looking for an experienced and talented Producer to join our team. In this role, you will collaboratively lead others, as well as have a hands-on role in the creation of podcast content.
You will need to be able to intuitively assess content and be able to develop content to share stories with a podcast audience. Ideal candidates will have podcast and writing experience. A unique qualification will be a demonstrative passion for audio storytelling and for working with other audio professionals.
What You Will Do:
Maintain full ownership of podcast programming using existing resources alongside the senior editor, senior writer, and Co-CEO.
Curate and maintain recording and show premiere schedules
Collaborate with senior writer to curate long form, entertaining content that can be made programmatic
Use metrics to make data-based decisions on what to select for Programming
Develop and pitch unique + innovative ideas
Lead the production and pitch processes for projects, from development to execution
Perform a wide variety of business tasks, including identifying and interviewing sources, fact-checking, and managing talent
Deliver quality programming consistently while adhering to deadlines
Imagining and executing sound or video design concepts with engineers and other staff
Approving assets with a variety of teams (social media, video, digital, marketing) to help reach large audiences over the web, social media and other platforms
What We Are Looking For:
5+ years of experience writing and producing narrative or talent-driven content
At least two years of experience in podcasting, radio, or video with additional experience in a deadline-driven media environment
Experience in storytelling
Ability to demonstrate highly efficient organizational skills, attention to detail and time-management
Ability to showcase prior work projects involving use of compelling research that assists talent in telling a compelling story
Bachelor's degree in communication, journalism, TV production, or related field
A distinct creative approach
Experience with audio editing and sound design
Experience with video production
Proficiency in digital audio software and Microsoft Office Suite
Experience working with talent, especially talent who may be new to media
Must be Los Angeles based
A love for and patience with the collaborative process
Excellent communication skills
A passion for both the written and spoken word
At Wondermind, we want team members with diverse and distinctive voices, dedicated to the mission of changing the narrative for mental health. Wondermind is an equal opportunity employer, committed to providing employment opportunities regardless of race, religious creed, color, national origin, ancestry, physical disability, mental disability, medical condition, genetic information, marital status, sex, gender, gender identity, gender expression, pregnancy, childbirth and breastfeeding, age, sexual orientation, military or veteran status, or any other protected classification, in accordance with applicable federal, state, and local laws.
To apply
Please submit resume, cover letter, and previous work portfolio to wondermindjobs@gmail.com with the position title in the subject line.
Please mention podjobs.net in your application.
More details
What does a Executive Producer role normally entail?

The Podcast Taxonomy definition for a role like this in Creative Direction says: "The Executive Producer is the lead producer on a production. The role can range in terms of creative control with some "EP"s owning the creative direction of a podcast (in effect taking the role of director), while others may take a more hands off approach. Executive producer may have raised the money to fund the production, but it is not a necessary responsibility of the role."
This exact role may have different requirements.