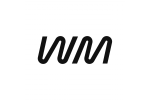 Senior Editor, Podcasting
A full time position at Wondermind, Los Angeles CA, USA
Wondermind is a multimedia brand and content company dedicated to mental health and storytelling across all platforms. Wondermind is producing feature films, television shows, audio storytelling and social series under the Wondermind brand. All of Wondermind's efforts are anchored by a singular mission: to change the narrative for mental health.
Summary of Position
The Senior Editor is a key position, helping to bolster Wondermind's capacity for telling thoughtful, deeply researched stories that democratize and destigmatize mental health for all.
This candidate will be responsible for editing episodes for Wondermind's flagship podcast for both audio and video platforms. The ideal candidate cares about story structure, strong topics and thoughtful research.
In addition, we are looking for an editor who has an inclusive approach to their work and is committed to highlighting voices that reflect the full range of human experience.
What You Will Do:
Edit content for both video and audio formats, as well as any other supplemental content (show notes, time codes, transcriptions, etc.)
Edit stories for continuity, accuracy, quality, manner of presentation, and consistency of style
Work alongside senior writer to implement success-driven SEO strategies for show notes
Manage all aspects of podcast recording, mixing, and editing
Publish podcasts to all DSPs
Regularly provide constructive critiques of produced content in meetings with staff
Track podcast performance
Monitor show for overall balance and variety of content + perspectives
Be responsible, along with the senior producer and writer for integrity and quality of published products
What We Are Looking For:
At least five years of audio & video editing + podcast industry experience
Bachelor's degree or equivalent work experience
Thorough knowledge of and passion for long-form narrative storytelling in the audio space
Ability to work collaboratively with a highly creative team
Ability to synthesize large amounts of information into actionable tasks and delegate effectively
Experience maintaining high standards under deadline pressure, including standards of accuracy, objectivity, balance and fairness
Proven ability to consistently work well with others
Ability and willingness to work varied shifts
Must be Los Angeles Based
Knowledge of advanced principles of audio production
Alignment with and passion for broadening the conversation around mental health
At Wondermind, we want team members with diverse and distinctive voices, dedicated to the mission of changing the narrative for mental health. Wondermind is an equal opportunity employer, committed to providing employment opportunities regardless of race, religious creed, color, national origin, ancestry, physical disability, mental disability, medical condition, genetic information, marital status, sex, gender, gender identity, gender expression, pregnancy, childbirth and breastfeeding, age, sexual orientation, military or veteran status, or any other protected classification, in accordance with applicable federal, state, and local laws.
To apply
Please send resume, cover letter and portfolio of past work to wondermindjobs@gmail.com.
Please mention podjobs.net in your application.