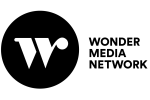 Marketing Associate
A full time position at Wonder Media Network, New York, USA
Salary range: $52,000 to $0 (yearly rate) - subject to experience
Essential Job Responsibilities Include:
Work with WMN marketing team on creative strategies to develop and grow online audiences, and ensure a cohesive voice across all WMN platforms
Create, execute, and manage online content for WMN platforms, including Twitter, Facebook, Instagram, YouTube and Tik Tok
Draft amplification content for WMN shows, guests, and hosts
Assist with creative, design, and concept development
Design and implement technical side of marketing strategies, including interfacing with Simplecast, Mailchimp and Squarespace
Conduct website maintenance
Produce recurring metrics reports for WMN & client shows
Conduct outreach to platforms, networks and creators to grow the audience of WMN and partner shows
Track the social media and podcast landscape, and identify new areas for growth
Coordinate WMN & partner events
Other duties as needed
Minimum Qualifications and Job Requirements:
1-3 years of marketing experience or related field
Experience with social platforms such as Twitter, Instagram, Facebook, YouTube and TikTok, and posting platforms such as Buffer
Excellent writing abilities across a diverse range of online platforms
Strong time management, attention to detail, and multi-tasking abilities
Desire to work in a demanding, rigorous, yet highly rewarding, start up environment with opportunities for leadership
Strong interpersonal skills and ability to communicate over online channels
Committed to uplifting underrepresented voices in media
Experience with Adobe Photoshop and Premiere a plus
Position is based out of New York, NY. Salary starts at $52K + benefits.
To apply
Please send us a cover letter and resume by clicking the "Apply Now" button on our website here: https://wondermedianetwork.com/jobs/#MarketingAssociate
Please mention podjobs.net in your application.