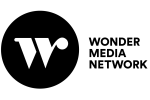 Managing Producer
A full time Producer position at Wonder Media Network, New York, USA
Salary range: $85,000 to $95,000 (yearly rate) - subject to experience
Essential Job Responsibilities
Record, sound design, engineer and edit interview- and narrative-style podcasts in Adobe Audition
Manage Production Assistants
Write series trailers, episode scripts and descriptions, as needed
Develop host, guest, segment and story ideas
Conduct pre-interviews and interviews, as needed
Coach hosts who are both experienced and new to audio
Prototype and refine show concepts
Create and manage production calendars
Refine and develop internal workflows, production systems and tools
Ensure shows meet our high journalistic and creative standards
Work with Production Assistants to ensure smooth project management of shows, step in as needed on project management for high profile projects
Minimum Qualifications and Job Requirements
Bachelor's degree or equivalent experience
3+ years experience in audio production
A track record of excellence in audio storytelling
Experience managing direct reports
Organized and entrepreneurial
Able to work in a fast-paced environment and to adhere to deadlines
Excellent written and verbal communication skills
Collaborative and creative thinker
Committed to uplifting underrepresented voices in media
This position is based in New York, NY. Salary starts at $85K + benefits. Please send us a cover letter and resume through our website or on the form here: https://wmnsurvey.typeform.com/to/ar9mEBVH?typeform-source=www.google.com
To apply
This position is based in New York, NY. Salary starts at $78K + benefits. Please send us a cover letter and resume through our website or on the form here: https://wmnsurvey.typeform.com/to/ar9mEBVH?typeform-source=www.google.com
Please mention podjobs.net in your application.
More details
What does a Producer role normally entail?

The Podcast Taxonomy definition for a role like this in Creative Direction says: "The Producer coordinates and executes the production of the podcast. Thier duties can include helping craft the creative direction of a project, budgeting, research, scheduling, and overseeing editing and final production."
This exact role may have different requirements.