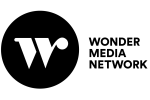 Director of Marketing
A full time position at Wonder Media Network, New York, USA
Posted: April 1, 2021
Essential Job Responsibilities
Create, execute, and manage a variety of critical strategic plans for podcast marketing, business development, and partnerships for Wonder Media Network
Work with Chief Marketing Officer to implement strategies across departments and shows in a cohesive and precise way
Develop partnerships with companies, content creators, media companies, and influencers to amplify WMN content across a diverse range of platforms and industries
Grow WMN audience across online and audio platforms
Track data, analyze information and create actionable reports based on this data for WMN and partners
Create and execute launch strategy for new shows, including packaging, marketing, budgeting, and executing across platforms using data-driven, innovative tactics
Design and implement technical side of marketing strategies, including interfacing with various hosting platforms, technical companies and vendors, and content partners
Advise WMN clients and partners on best marketing strategies for shows
Take action in all associated creative, design, and concept development for podcast marketing, as needed
Collaborate with communications team on social media implementation, advising on best practices, and ideating on community-building initiatives
Manage Marketing Associate, Communications & PR Manager, and future marketing hires
Minimum Qualifications and Job Requirements
Bachelor's degree, or equivalent experience
5+ years of experience working within the digital media or podcasting industry
Knowledge of best practices in the audio industry across platforms, including descriptions, meta-data, analytics, and content development
Experience with Apple, Google, Spotify, Stitcher, Simplecast, and other major podcast platforms
Demonstrated successful ability to pitch products and build partnerships
Keen understanding of audience acquisition in audio and digital media
Experience building out and executing online-offline strategies
Natural entrepreneurial abilities and spirit and ability to thrive in a fast-paced start-up environment
Invested in sustainable journalism, storytelling, and innovative ways to deliver content to diverse audiences
Committed to uplifting underrepresented voices in media
This position is based in New York, NY.
Salary is commensurate with experience.
To apply
Please send us a cover letter and resume at our website: https://wondermedianetwork.com/jobs/#Director-of-Marketing
Please mention podjobs.net in your application.