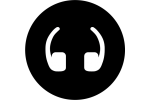 Podcast Producer
A project or contract Producer position
Fully remote: working with a UK-based team at What's the Story? Sounds.

Producer at What's the Story? Sounds, Leeds, UK
Salary range: £700-£800 p/wk depending on experience
What's the Story? Sounds (www.whatsthestorysounds.com) is expanding, and we're looking for an experienced Audio Producer to join our team.
We are looking for a Podcast Producer based in the UK, with a proven track record of working on factual storytelling, both on long-form narrative series and weekly-released content.
The successful candidate will initially be responsible for producing and delivering two 20-part series – and there will be scope to grow that role and take ideas from concept through to production and delivery. Applicants should be highly driven and able to work independently as well as part of a team.
What's the Story is an actively inclusive company, and we're keen to hear from applicants who are underrepresented in the industry. While this role would be a remote position, we'd also be keen to hear from Audio Producers based in the North.
Responsibilities:
Podcast production • Research • Developing and pitching your ideas • Narrative structuring • Series planning • Recording contributors, both remotely and on location • Script writing and editing • Audio editing • Devising and implementing production schedules
Who you are:
2 years+ experience as an audio producer • Experience as a producer on long form narrative podcasts • An expert storyteller • A strong understanding of the podcasting landscape • Exceptionally organised with a high level of attention to detail • A skilled multitasker able to juggle priorities • Self-starter and problem solver
Who we are: What's the Story? Sounds are one of the UK's fastest growing podcast producers. Based in Leeds, we're an ambitious company, whose titles include 'The Missing', 'Body of Proof' and 'Emily Atack: Lie Detector'. We're passionate about story-telling – and crafting complex narratives. We work with a number of platforms in the UK and the US, and have multiple new projects in production.
To apply
Please send your CV to info@whatsthestorysounds.com along with some examples of your work.
Please mention podjobs.net in your application.
More details
What does a Producer role normally entail?

The Podcast Taxonomy definition for a role like this in Creative Direction says: "The Producer coordinates and executes the production of the podcast. Thier duties can include helping craft the creative direction of a project, budgeting, research, scheduling, and overseeing editing and final production."
This exact role may have different requirements.