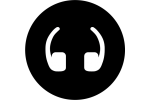 Marketing Consultant
A project or contract Consultant position
Fully remote: working with a UK-based team at What's the Story? Sounds.

Marketing Consultant at What's the Story? Sounds, Leeds, UK
Salary range: TBC - depending on experience
What's the Story? Sounds (www.whatsthestorysounds.com) is expanding, and we're looking for an experienced Marketing Consultant to join our team, and support our up-coming projects.
We are looking for a proven marketing specialist who understands the podcast arena - someone who can help us to grow our original series, to provide specialist support alongside the platforms we work to, and to devise bespoke strategies to reach new audiences across a number of genres.
We believe that podcast production and marketing sit side-by-side - and we're looking to build a lasting relationship with the right candidate who can support us as we grow.
What's the Story is an actively inclusive company, and we're keen to hear from applicants who are underrepresented in the industry. While this role would be a remote position, we'd also be keen to hear from marketing experts based in the North.
Responsibilities:
Content Creation • Digital Marketing • Social Media Campaigns • SEO Optimization & Website Configuration • PR • Launch Strategy • Platform Engagement • Talent Engagement
Who you are:
2 years+ experience as a marketing consultant • Experience supporting the successful launch of podcasts in the UK • Knowledgable on the podcast market and the emerging trends • Familiar with leading podcast platforms and personel • Adept at working on numerous projects simultaneously • Skilled at both fast-turnaround and longer-form marketing campaigns • Motivated to achieve results and set realistic targets.
Who we are:
What's the Story? Sounds are one of the UK's fastest growing podcast producers. Based in Leeds, we're an ambitious company, whose titles include 'The Missing', 'Body of Proof' and 'Emily Atack: Lie Detector'. We're passionate about story-telling – and crafting complex narratives. We work with a number of platforms in the UK and the US, and have multiple new projects in production.
To apply
Please send your CV and any relevant examples of your work to info@whatsthestorysounds.com with 'marketing consultant' in the subject line.
Please mention podjobs.net in your application.
More details
What does a Consultant role normally entail?

The Podcast Taxonomy definition for a role like this in Misc. says: "A Consultant is a third-party position where someone from outside the organization works on a project, often offering a specific expertise. This is a modifier role and can be applied to any work area."
This exact role may have different requirements.