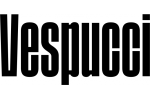 Story Editor/Executive Producer
A full time Story Editor position
Fully remote: working with a UK-based team at Vespucci.

Salary range: £60,000 to £70,000 (yearly rate) - subject to experience
Vespucci is looking for a full-time, in-house story editor/executive producer.
The successful candidate will be focused on providing detailed story guidance, narrative structure and editorial oversight across a range of podcasts for Audible (UK, US, DE), Spotify (US, LatAm), Topic Studios, Cadence13, Sony, Endeavor Content, Imperative Entertainment and Blumhouse amongst others.
This is not a business/corporate role, we have an experienced team in place who are focused on delivering our growth strategy — this position is for skilled storytellers who're interested in defining the editorial voice of our podcasts.
To give you a bit of background about the company, Vespucci makes documentaries, feature films and narrative podcasts for the world's leading platforms and broadcasters.
Recent highlights include — Second Chance (Sundance 2022), Bonaparte (New York Magazine: "Evocative storytelling throughout"), One Click (Vanity Fair: "Riveting"), Revelations (SFGate: "Chilling"), Killer Book Club (The i: "Polished, compelling"), Hemingway's Picasso (The Times: "One wild tale") and Nikolaj Coster-Waldau's Mask Of Sanity amongst others.
Whilst the ideal candidate will have significant story editing experience, having worked in narrative podcasts and/or documentaries for several years, we're also keen to hear from applicants with little audio experience. We welcome applications from those with experience in long form/magazine journalism, academia, books, TV or film.
We encourage candidates to apply from throughout the UK — the successful candidate is welcome to work remotely or from our London office. The salary range is £60,000 — £70,000 per annum, subject to experience.
It is obvious the podcast industry needs to change and become more diverse. We're particularly keen to hear from applicants that are underrepresented in the industry, such as those from Black, Asian & Minority Ethnic backgrounds or those with disabilities.
The deadline is 27TH MAY 2022. We're aiming to respond to all candidates within two weeks once the final deadline has closed. Please note, we're looking for candidates to start in June, July or August 2022.
To apply
If you're interested in applying — wonderful!
There's no need to send a cover letter, please simply fill out this form, attaching a copy of your CV and a link to a project you've worked on that's relevant to this role.
https://forms.gle/AK93vrbJCqqqtdQHA
Please mention podjobs.net in your application.
More details
What does a Story Editor role normally entail?

The Podcast Taxonomy definition for a role like this in Writing says: "The Story Editor is responsible for broad stroke direction of the story arc and character development of a podcast. Often seen in fiction and documentary podcasts."
This exact role may have different requirements.