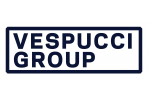 Executive Assistant/Development Coordinator
A full time position at Vespucci Group, New York, USA
VESPUCCI GROUP - ASSISTANT POSITION OPENING Location: NYC
The Company
Based in New York, Los Angeles, and London, we work with a wide network of journalists, helping fund investigations and narratives for a variety of audiovisual formats. We provide a platform and support system for fact-based storytellers to incubate and develop ideas that illuminate and entertain. In addition to developing a wide variety of film and television projects (scripted and unscripted), we are currently in production on fiction and nonfiction podcasts with Topic Studios, Sony and Blumhouse. Our search for true, cinematic stories spans the globe, and we are committed to working with journalists who have diverse voices and backgrounds.
The Role
We are looking for a curious, and self-motivated person to support the company's two co-founders, as well as aid in creative development work with the wider 7-person team. This person will be responsible for handling administrative tasks such as scheduling, answering emails, and managing company databases. Attention to detail and good organizational skills are a must. The candidate should also have strong interpersonal skills and be able to successfully, and clearly, communicate and liaise with both journalists and entertainment industry professionals at all levels, while understanding the importance of maintaining confidentiality. In addition to admin, the candidate will have a meaningful creative role — writing summaries for new projects, drafting pitches for podcast series, providing notes on scripts and treatments, assisting with pitching materials, etc. We are looking for someone who is genuinely curious and passionate about learning about a wide, ever-changing range of topics.
Responsibilities:
Writing creatively, collaboratively, and functionally
Conducting research on projects as needed
Reading, reviewing, and copyediting new material
Engaging with people over the phone
Assisting the co-founders (emails, scheduling, coordinating, tracking, etc)
Managing company databases (project slates, rolodex, etc)
Characteristics of a successful candidate:
An avid reader and podcast listener.
Interested in film, TV, docs, as well as the podcast/audio world
Naturally curious and willing to expand his/her/their fields of interest
A creative problem solver
Able to work in a rapidly changing environment, and switch gears on a moment's notice
Able to think about story in practical, rational and creative terms
Positive, proactive and able to consistently exercise good judgment
*Salary upon request
For submissions please email a resume and cover letter to julia@vespuccigroup.com.
To apply
Please send a resume and brief cover letter (can be in the body of an email) to julia@vespuccigroup.com.
Please mention podjobs.net in your application.