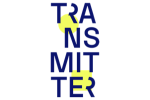 Senior Producer
A full time Senior Producer position at Transmitter Media, Brooklyn NY, USA
Salary range: $90,000 to $95,000 (yearly rate) - subject to experience
Transmitter Media is a Peabody-nominated creative podcast company specializing in highly edited and beautifully sound designed work. Our podcasts have reached many millions of listeners worldwide, are often included on "best-of" lists, and have received honors and awards from the Webbys to the Gracies. Proudly woman-owned and operated since 2017, our goal is to do work that is creative, intentional and inclusive.
We produce podcasts in a range of styles, from serialized narratives to investigative journalism, branded series to talk shows. Our recent work includes Body Stuff w/ Dr. Jen Gunter (TED), The Greatness w/ Kareem Maddox (USG/NBC), Alligator Candy (USG/NBC), Impostors (Topic/Parcast) and WorkLife with Adam Grant (TED). We are also currently building out our slate of original shows, which includes Rebel Eaters Club. We are looking for an experienced Senior Producer to join our team.
All of our work at Transmitter is highly collaborative. Senior Producers work closely with hosts, clients, producers and editors, and are responsible for a combination of creative and managerial work. Senior Producers are leaders in our team and drive the creative vision of our shows. They take the beginnings of an idea and in collaboration with our hosts and partners, lead teams through development and production. They build and maintain strong collaborative relationships with their colleagues, as well as external hosts and clients.
What You'll Do:
Lead highly creative teams, drive toward clear goals, and pivot quickly when needed, make work and also help other producers reach their full potential.
Lead the development, research & structuring on a range of show concepts (including research, reporting, pre-interviewing, casting/identifying characters, identifying story beats) and work with host(s) to shape the show and deliver their best performance.
Quickly identify good tape and how to structure it into a script or script outline, turn that script into a session and into a completed episode, bring a strong creative perspective, and ensure projects reach the highest standards of excellence.
Develop relationships with and liaise with outside hosts and clients.
Lead the day-to-day production of shows in development at various stages, including direct supervision of small teams.
Support producers to advance their production and storytelling skills, setting the bar for both excellence and efficiency.
Create and manage production schedules and calendars to ensure timely delivery of show materials.
Communicate deadlines with team members, and work to guide and help producers meet their goals.
Responsibilities of a Senior Producer include:
Design and oversee production calendars.
Facilitate weekly editorial meetings, both internal and external.
Set and clearly communicate deadlines to keep production on track.
Produce some episodes while supporting other producers' work.
Serve as a senior editorial voice in the crafting of narratives, both in single episodes and across series.
Perform front-line communications with external partners (including receiving notes from partners and stakeholders) and advocate for a project, while taking time to understand the various needs of all parties involved.
Confidently and independently problem-solve, while knowing when to call on the support of managers.
Ensure production team is working collaboratively and constructively.
Foresee and avoid preventable production issues, and facilitate ongoing evaluation of a project's direction to ensure the best product is delivered.
Direct the scoring and mixing processes.
About You:
5+ years of journalism and successful podcast production experience. Strong preference for candidates with significant experience developing and producing a range of show styles, as well as some management experience.
Experience independently leading multiple teams and shows.
Demonstrate creativity all the way from development to launch.
Comfortable communicating with editors/managers about deadlines, targets, budgets, and any problems that arise.
Demonstrated exceptional organizational and communication skills.
Superior writing for audio/script drafting and editing along with production scheduling, project management and episode planning.
Experience producing recording sessions (logistics e.g. studios, tape syncs, etc.)
Demonstrated journalistic research/reporting, story editing, audio editing & scoring.
A positive and collaborative approach to work.
The Details:
This is a full-time position, New York-based, we'll have a hybrid in office/remote schedule, with a full benefits package including medical/dental/vision insurance, 401k and more. Salary range: $90-95k/year.
Our staff is friendly, welcoming, and invested in each others' success. We love to organize skillshares, convene group listening discussions with snacks, and lunch together on our sunny deck.
Transmitter Media actively seeks employees from a diverse set of backgrounds, and actively encourages everyone to apply.
Transmitter Media provides equal employment opportunities to all employees and applicants for employment and prohibits discrimination and harassment of any type without regard to race, color, religion, age, sex, national origin, disability status, genetics, protected veteran status, sexual orientation, gender identity or expression, or any other characteristic protected by federal, state or local laws.
To apply
Please send resume, cover letter, and links to audio you've produced, along with an explanation of your role, to careers@transmitter.fm. Deadline: August 6, 2021
https://transmitter.fm/careers
Please mention podjobs.net in your application.
More details
What does a Senior Producer role normally entail?

The Podcast Taxonomy definition for a role like this in Creative Direction says: "The Senior Producer is the second most senior producer of the production (second to the Executive Producer). They supervise producers and the general direciton and logistics of the entire production."
This exact role may have different requirements.