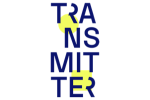 Lead Audio Engineer/Technical Director
A full time Audio Engineer position at Transmitter Media, Brooklyn NY, USA
Salary range: $75,000 to $90,000 (yearly rate) - subject to experience
Transmitter Media is a Peabody-nominated creative podcast company. Our podcasts have reached many millions of listeners worldwide, are often included on "best-of" lists, and have received honors and awards from the Webbys to the Gracies. Our goal is to do work that is creative, intentional and inclusive.
We produce podcasts in a range of styles, from serialized narratives to investigative journalism, branded series to talk shows. Our recent work includes Body Stuff w/ Dr. Jen Gunter, The Greatness w/ Kareem Maddox, Alligator Candy, Impostors and WorkLife with Adam Grant. Late 2021 will see the release of our new shows Close to Death, Am I Normal as well as Meltdown, a collaboration with Audible and Jigsaw Productions. We are also currently building out our slate of original shows, which includes Rebel Eaters Club.
We are looking for an experienced Lead Audio Engineer to join our team. Your time would be split between various projects from narrative series to promos, as well as managing our studio and overall post-production arm. We're looking for someone who loves to collaborate and get creative with audio, and brings fresh ideas for how sound informs and impacts storytelling.
What You'll Do:
Shape audio throughout the production process, ie: generate assemblies, score and pace episodes, mix and master audio such as episodes, promos, ads and more.
Develop and work with producers on specific show sound design
Help guests and production staff with technical needs, including troubleshooting issues with ProTools, and setting them up with equipment
Record and engineer studio and remote sessions
Maintain the Transmitter recording studio
Manage the team's Pro Tools subscriptions, as well as the software and hardware required to do high level audio work
Oversee archives and file management, including creating new best practices
Repair rough audio
Pull music selections and sound effects from music libraries, and score podcasts, composition skills a plus
Manage, advise on, set up and order audio equipment
Manage multiple deadlines
Qualifications:
Minimum four years of audio production experience
Experience working in podcasts
Super expert ProTools user
Patience, especially with people who don't know how to use audio equipment
Knowledgeable about recording equipment and programs, especially for remote recordings and file management/sharing
Skilled with mixing/mastering plug-in suites like Waves and Izotope.
Strong time management and organizational skills
Experience working closely with a team
Ability to select library music, edit and finesse stems, place scoring, create and finesse pacing
Ability to sound design
Ability to compose original scoring is a huge a plus
The Details:
This is a full-time position, New York-based, full benefits package including medical/dental/vision insurance, 401k with matching, and an annual discretionary bonus. Salary range: $75-90k, commensurate with experience. We are currently still working largely remotely, but will be transitioning into a hybrid office/wfh schedule.
Our staff is friendly, welcoming, and invested in each others' success. We love to organize skillshares, convene group listening discussions with snacks, and lunch together — even remotely.
https://transmitter.fm/careers
To apply
Please send a resume, cover letter, and links to audio you've mixed/scored/sound designed with details about your role to careers@transmitter.fm. Deadline: November 1, 2021
Transmitter Media actively seeks employees from a diverse set of backgrounds, and actively encourages everyone to apply.
https://transmitter.fm/careers
Please mention podjobs.net in your application.
More details
What does a Audio Engineer role normally entail?

The Podcast Taxonomy definition for a role like this in Audio Production says: "The Audio Engineer helps record and produce audio by setting up recording environments, monitoring recoding, and providing technical adjustments throughout. The Audio Engineer is present during the recording process, most often making adjustments in real time. The Audio Engineer may work with conversation, music, foley, or any other type of audio."
This exact role may have different requirements.