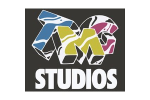 Creative Producer
A full time Producer position at TMG Studios, Los Angeles CA, USA
TMG Studios is a production company that produces the award winning podcast Tiny Meat Gang as well as top ranking business podcast The Trillionaire Mindset with more podcasts set to release in the coming months. We create, produce, and distribute video and audio podcasts, as well as other shoulder content, for a large and ever growing audience.
TMG Studios is looking for a talented Creative Producer to join our internal team. This person will take on the full time role of concepting, producing, and managing new shows, as well as contributing to the creative of current shows. They will meet with content creators to ideate shows, segments, and scripts, and they will hold the responsibility of executing those ideas into full production.
This role is part creative and part producer, collaborating with our teams to create new podcasts.
What We Are Looking For
TMG Studios is seeking a talented and motivated Creative Producer with 4-6 years of experience producing and/or writing high quality audio or video programming. This person will contribute to our existing slate of podcasts as well as our upcoming podcasts. The ideal candidate will have professional experience in producing, creative writing, comedy, and an understanding of a podcast workflow.
Talented in creative writing and show development
Possess a strong sense of story and timing
Ability to manage multiple projects and deadlines
Familiar and comfortable collaborating with a team
Excellent organizational and communication skills
Ability to work across content geared for both video and audio
Experience with ad management and branded content
Extreme attention to detail
Experience managing and working with high level talent
Responsibilities
Own production, scheduling and product management for all assets related to the podcast.
Schedule and organize shoots, recordings, and talent bookings.
Coordinate pre and post-production processes
Find and propose episode ideas
Assist in booking guests and organizing calendars
Assist in the production, distribution, and promotion of other, existing podcast series
Schedule, organize, and source relevant information for specific segments
Send out episode versions and provide feedback and notes
Assist in managing social media plans
Contribute to new ideas and brainstorms for development of shows and segments
Qualifications
3-5+ years as a producer or in a production environment
Strong interpersonal and communication skills
A keen interest in creative show development
Demonstrated ability in taking projects from conceptualization through distribution
Bachelor's degree or equivalent work experience
Work full-time out of our Culver City studio.
Legally eligible to work in the United States
Please mention podjobs.net in your application.
More details
What does a Producer role normally entail?

The Podcast Taxonomy definition for a role like this in Creative Direction says: "The Producer coordinates and executes the production of the podcast. Thier duties can include helping craft the creative direction of a project, budgeting, research, scheduling, and overseeing editing and final production."
This exact role may have different requirements.