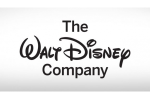 Senior Account Manager, Platform Distribution
A full time position at The Walt Disney Company, New York, USA
Job Summary: The Disney Media Entertainment Distribution team is seeking a Senior Account Manager, Platform Distribution Sales who will be an outstanding addition to our team, which has responsibility for distribution of content and applications including Direct to Consumer applications, content distribution for social and Pay TV platforms, movies and TV distribution, and audio content.
The right person for this role has proven negotiation, communication and analytical skills and is an individual that can manage various responsibilities of content licensing and audience growth partnerships – business development, executing partnership strategies, managing processes, understanding contractual compliance – as well as successfully managing accounts with internal constituents, including Content, Marketing, Technology, Finance and Legal departments to successfully drive TWDC's content distribution priorities. Finally, they/she/he thinks big, learns quickly, and approaches everything with enthusiasm.
The ideal candidate will demonstrate outstanding solution oriented, problem-solving skills to create mutually beneficial outcomes for TWDC and will possess strong acumen in the media landscape. The focus for this position will be Digital Audio (podcasts) distribution (including voice platforms) with accounts that include podcast platform companies and service providers as well as advertising platform partners.
Responsibilities: Drive deal negotiations with distribution partners; working closely with Marketing, Legal, Product and other relevant business units Collaborates with business units across TWDC on account strategy and coordinate communication among the respective constituencies, including: advertising sales, legal, strategy, technology, finance and marketing Collaborate closely with distribution partner to support all stages of the distribution lifecycle (e.g. subscriber acquisition, engagement/retention, technical cooperation, joint marketing initiatives, roadmap planning, etc.) Develops strategies and framing for Disney Media Distribution partnerships Grows new business opportunities across assigned accounts
Basic Qualifications: Real passion for entertainment, podcasting and technology with a deep knowledge of the evolution of the digital/media industries Ability to prioritize, identify problems, quickly devise feasible solution options, disseminate the appropriate information to relevant stakeholders and ultimately bring about timely resolution Self-starter who can set personal objectives Manage a deal through all phases (e.g., term sheet creation, negotiation, and execution) Excellent communication skills with a crafted ability to tailor messages for both business and technical audiences; comfort in addressing informal team meetings and delivering and building prepared presentations to executives/external audiences Strong analytical capabilities with the ability to identify key facts, risks and opportunities and make strong recommendations to senior executive audiences Ability to breakdown complex information and data Minimum of 6 years of partnership, business development, business affairs, or sales experience
Preferred Qualifications: Podcast industry experience Management consulting and / or Business Affairs experience
Required Education Bachelor's Degree or equivalent work experience
Preferred Education Advanced degree (M.B.A or J.D.)****
This job has expired
We're sorry, but this job post has now expired, and you cannot apply for it any longer.