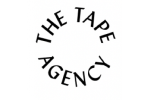 Exec Producer and Head of Commercial Strategy
A full time Executive Producer position at The Tape Agency , London London, UK
Salary: £40,000 (yearly rate)
ABOUT
The Tape Agency Podcast Network is looking for a podcast producer with a track record of effectively monetising shows.
Tape has 15 podcasts on our network and we help with all aspects from production, distribution and monetisation to promotion. We are looking for someone who can produce shows but who also has a keen interest in driving revenue by helping to expand our offering, grow our listenership, and effectively monetise projects via sponsorships and brand deals.
You will have another part time producer as part of your team so your focus can be on building the roster and driving revenue.
This is a maternity cover role but there is space for it to move to a permanent position if you can demonstrate your ability to bring in brand deals and increase revenue.
The Tape Agency spans PR, events production, podcast creation, and talent representation with opportunities to collaborate across function and work closely with the wider team.
RESPONSIBILITIES The podcast network encompasses all of the following duties and responsibilities. It will be your job to delegate and grow a team to cover all of the following:
Podcast Production:
Proactively sourcing new business
Content ideation
Guest booking
Recording in person including tech set up
Recording remotely on platforms such as Squadcast, Cleanfeed, Riverside
Cleaning and editing audio
Episode distribution on the backend and ad marking
Asset creation
Podcast Marketing :
Series launch plans including Apple homepage pitches, podcast mailer coverage, cross promotional opportunities (including feed drops and trailer swaps), PR coverage and social media asset posting
Creating good relationships with podcast hosting platforms and staying up to date with their offerings
Developing marketing and PR plans for the network and podcasts including: asset creation, digital marketing, briefing PR, sourcing cross promotional opportunities, tracking stats and audience growth
Creating relationships with affiliate podcasting companies so our network is first in line for any PR opportunities
Sponsorship and Brand Collaborations:
Proactively pitching specific campaigns to brands and agencies to generate sponsorships and revenue for the shows and talent on our network
Negotiating the brand campaign and deliverables and contracting
Overseeing the content roll out across the podcast and social platforms (Podcasts, YouTube, Instagram, Blogs, TikTok) such as gathering social briefs and podcast ad copy, joining brand calls, and collecting post-campaign reporting metrics
Working to grow agency relationships and awareness by always pitching the network
Creating pitch decks
Revenue:
Work to quarterly and yearly revenue targets
Have a good awareness of traditional revenue streams and how our podcasts are monetised
Be alert for all emerging revenue streams and ways we can engage with them
Effectively manage a team so your focus can be on driving and increasing revenue
Talent management:
Have a black book of contacts of talent you could bring to the roster
Pitch new podcast ideas to talent and to distributing channels
Client counsel – liaising with talent throughout projects and podcast seasons, creating launch plans with them and guiding them through the process
KEY ATTRIBUTES
Creative
Hungry for growth
A highly motivated self-starter
Ability to juggle multiple projects with great time management skills
Ability to develop, manage and oversee campaigns
Strong communications skills, written and verbally
The desire to be part of a team at an early-stage start up and grow the role as you want to
Strong knowledge of and passion for media largely created by and for women
Awareness of pop culture trends in podcasting, digital and social media
Experience in strategy, monetising podcasts, budgets, and reporting
Proposal writing, pitch deck creating, and presentation skills
TECHNICAL KNOW HOW
Knowledge of Word, Excel, CANVA, Powerpoint, Teams/Zoom
Optional: Remote recording experience in Squadcast / Cleanfeed / Riverside
Optional: Editing experience in Audacity and/or Adobe Audition
Optional: Photoshop
DETAILS
3-5 days maternity cover
Remote working from home
Holborn Office 1-2 days a week
Flexible working promoted
Salary dependent upon experience
Start Sept / Oct
Expansive holiday allowance (with birthday's and Christmas/New Year off)
Pension scheme
A charity day off per year
Cycle to work scheme
Team get togethers
We welcome applications from all backgrounds, communities and industries, and are committed to having a team that is made up of diverse skills, experiences and abilities. We actively encourage Black, Asian and Majority Ethnic, and disabled applicants as these groups are underrepresented throughout the industry and we value the positive impact that difference has on our teams.
This job has expired
We're sorry, but this job post has now expired, and you cannot apply for it any longer.
Go to our front page to see current jobs.
More details
What does a Executive Producer role normally entail?

The Podcast Taxonomy definition for a role like this in Creative Direction says: "The Executive Producer is the lead producer on a production. The role can range in terms of creative control with some "EP"s owning the creative direction of a podcast (in effect taking the role of director), while others may take a more hands off approach. Executive producer may have raised the money to fund the production, but it is not a necessary responsibility of the role."
This exact role may have different requirements.