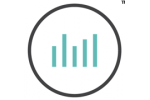 Marketing Manager
A full time Marketing Manager position
Fully remote: working with a USA-based team at The Podglomerate LLC.

Salary range: $60,000 to $75,000 (yearly rate) - subject to experience
Marketing Manager Job Title: Marketing Manager Department: Marketing Reports to: CEO & Head of Marketing Revision Date: August 2021 Employment Type: Regular Full-Time Pay Type: Salary Classification: Exempt Office Location: Remote
Position Overview This position is integral to the short & long-term success of The Podglomerate's Marketing department, due to the record demand for The Podglomerate's marketing services, and the location of this position within the organization. Presently, this position reports directly to our combo CEO & Head of Marketing, and will have significant exposure to, and opportunity to work directly with the CEO. We are presently staffing both Senior Marketing Manager and VP of Marketing roles. This Marketing Manager position will collaborate with the entire marketing team in order to ensure successful campaign execution.
The Marketing Manager is responsible for contributing to a variety of tasks that facilitate successful execution of marketing campaigns for our clients. A successful campaign meets or exceeds defined goals, and ultimately leads to clients' renewal of services. The goal of this position is for the candidate to grow into a professional capable of independently executing marketing campaigns for The Podglomerate.
Compensation
Salary: target range of $60-75k/year, depending primarily on demonstrated success in the "Qualifications/Requirements" section below.
Bonus: target 10% of salary, contingent upon a combination of (1) overall business performance, (2) department performance, (3) and individual performance. Bonus amount paid could be less-than, equal-to, or greater-than the stated target.
Time off: Unlimited PTO, with manager approval
Benefit Premiums: 100% employer-sponsored
*Medical; Anthem Blue Cross Blue Shield; PPO/HMO depending on employee legal residence
Dental; Delta Dental
Vision; Delta Vision
Short-term disability; SunLife
Long-term disability; SunLife
Life Insurance; SunLife
Friday team lunches (over Zoom)
Career Advancement
We are always open to discussing new and evolving roles with team members. Should the employee wish to grow into a new role, there are a number of opportunities for growth and development. Presently, we have identified the future growth opportunities. In all likelihood, a new role will likely encompass a combination of the below opportunities and roles.
Department Director. We need someone who can eventually take most of the CEO's Marketing responsibilities–both in terms of executing contracts, and broader strategic marketing direction for the Marketing business-line. We would like for this candidate to eventually grow into the new Director of Marketing, so Jeff may dedicate more of his time to CEO duties.
Staff Management. Once independently proficient, you could formally manage a team of junior marketing employees, and operate more strictly in a supervisory capacity–accountable for the success of each campaign, but with your team executing the majority of the labor.
Business Development. While executing/supervising campaigns, recruit new clients, build relationships, and generate new marketing revenue for the company. Commissions paid for new sales and successful contract execution.
Mentorship. Our intent is to keep adding and building strong marketing professionals in this space. We will need someone to oversee their growth and development alongside a workload of successful campaign execution.
Essential Job Functions
Successfully, independently execute marketing campaigns.
Maintain client relations and communicate action items, deliverables, and timelines for campaigns. At any given time the company may be actively running 6 different campaigns, so prioritization skills are a must.
Keep up to date on software developments in the podcast, publicity, and marketing world, specifically Megaphone, Chartable, Muckrack, Podchaser, Podsights, and more.
Work with the marketing team to delegate tasks and priorities, and keeping an open line of communication.
Work with the team to research, implement, execute, analyze, and iterate publicity, marketing, cross promotion, and paid media campaigns.
Work with the team to report and analyze the above marketing activities.
Support CEO/Head of Marketing as requested
Maintain active, accurate, and complete records of campaign tasks and progress in Process St. system
Qualifications/Requirements
A demonstrated history of successfully-executed podcast marketing campaigns in the last 2 years is a plus but not required. We understand that this is a new and growing industry, and are dedicated to education and training.
2+ years professional experience with direct client exposure and consultation
2+ years experience in digital media and/or marketing, publicity, audio
Exceptional communication skills; written and verbal
Demonstrated ability to provide actionable constructive feedback objectively and with diplomacy
Demonstrated knowledge of current media, audio, and podcast industries
Computer and technology literacy in current digital media and sourcing platforms, (Megaphone, Chartable, Muckrack, PodchaserPro, Mixmax), Google Workspace, Microsoft Office (Word, Excel). We can teach you what you do not know, but you'll be expected to be proficient within 3 months of starting work.
Special Requirements
The employee may be required to report to a different local office as a normal, contemplated, and mandated incident of their employment
Limited travel
Flexible schedule required
Working Conditions
Remote work – employee controls working environment
Labor is akin to that of an "office environment", with frequent, computer, mouse, keyboard use
Hearing, talking, reaching, grasping
Note: This job description is not intended to be all inclusive or exclusive. At any time, employee may perform other related duties as required to meet the ongoing needs of the organization and participate in additional trainings.
The Podglomerate LLC follows Equal Opportunity Employment Commission guidelines. Qualified applicants will receive consideration for employment without regard to race, color, religion, age, sex, national origin, disability, genetics, protected veteran status, sexual orientation, gender identity or expression, or any other characteristic protected by federal, state, or local laws.
To apply
Please send a resume to listen [at] thepodglomerate.com to apply for this role. Please also write a few sentences about why you're interested in the role and your qualifications.
Please mention podjobs.net in your application.
More details
What does a Marketing Manager role normally entail?

The Podcast Taxonomy definition for a role like this in Administration says: "The Marketing Manager is responsibile for the promotion of a podcast's content through various awareness strategies such as social media campaigns, cultivating a web presence, managing public relations and communications strategies, and other creative techniques to acquire and retain listeners."
This exact role may have different requirements.