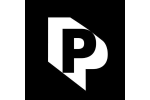 Ad Sales Account Executive
A full time Sales Representative position at The Paragon Collective, Los Angeles CA, USA
The Paragon Collective is a video podcast network. We are home to shows such as Bad Friends, The Shane Dawson Podcast, Hey Babe, Whiskey Ginger, and many more!
The company was founded in 2014 and bootstrapped into one of the largest independent companies in the space. We are a small team so this position would provide large opportunity for growth, would be impactful and would be working in tandem with the CEO as well as CRO.
Responsibilities:
Find and contact outbound leads. Partner closely with CRO to make sure outcomes are being met. Identifies and solicits new business; builds and maintains a full pipeline of sales prospects. Services and grows relationships in existing base of clients. Identifies client/agency needs and develops persuasive proposals to meet needs and opportunities. Delivers effective sales presentations. Maintains client communication and ensures client satisfaction. Monitors competition to continually find new account leads. Works collaboratively with internal partners to drive revenue. Follows all company procedures for preparing orders, resolving billing issues, submitting regular reports regarding sales, pipeline lists, forecasts and competitive analysis. Generates revenue and meets/exceeds established sales targets.
Qualifications:
Familiarity with the comedy podcast landscape. A desire to build a career in podcast advertising. An eagerness to learn. Strong organization skills and attention to detail. An understanding of online marketing and advertising terms and concepts or an ability to learn quickly. Ability to multitask and prioritize effectively between projects. Comfortable with a fast-paced, always-on, start-up environment. Demonstrated problem solving and troubleshooting skills. Critical thinking and common sense is a must. A proficiency with Google Suites and Hubspot preferred. Digital/Podcast ad operations or sales experience, a plus.
We would consider remote candidates with more than 3+ years podcast advertising industry experience.
Medical Insurance is included.
To apply
Email your resume and cover letter to alex@theparagoncollective.com
Please mention podjobs.net in your application.
More details
What does a Sales Representative role normally entail?

The Podcast Taxonomy definition for a role like this in Administration says: "The Sales Representative is responsible for monetization of podcast content through managing and selling advertising inventory."
This exact role may have different requirements.