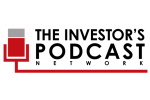 Ad Sales Manager
A full time position
Fully remote: working with a USA-based team at The Investor's Podcast Network.
Posted: April 6, 2021
Salary range: $100,000 to $200,000 (yearly rate) - subject to experience
Company:
The Investor's Podcast Network is best known for We Study Billionaires, our main podcast show which has been downloaded more than 50,000,000 times. We grew from 6 to 14 full-time team members in 2020, and show no signs of slowing down.
Our mission is to empower intermediate non-professional investors through simple, actionable, and authentic education. We're currently hiring for sales, SEO, sound engineering, design, and more.
We are based on three continents with no physical office, and you're expected to work from home.
Role:
As Advertising Sales Manager, you will be responsible for sponsorship sales across our media assets.
In your role, you will:
Work directly with brands on sponsorships and ad campaigns;
Develop and execute our sales strategy for our podcasts, newsletters, YouTube channels, and more; 
Monitor and exceed key KPIs on sales acquisition and retention, upsells, revenue per customer, and other key performance indicators;
Work with sponsors to ensure they are happy; and
Work closely with co-founder Stig Brodersen and the sales team. 
Requirements / Expectations:
Long-time listener of We Study Billionaires and therefore understands the unique culture of our organization;
Has contacts with agencies and potential clients;
Has successfully sold six and seven-figure podcast advertising deals, ideally to c-level executives and marketers;
Has 2+ years of sales experience and 1+ years experience in a closing role;
Has history of meeting / exceeding sales quotas as a result of selling complex deals;
Has the ability to work a full sales cycle including researching, prospecting, outreach, pitching, negotiating, and closing deals; and
Due to the time difference between you and the sales team, it's a plus if you're based on the East Coast.
Compensation:
A salary of USD 200K is guaranteed if total sales reach USD 3M in a year.
To apply
Application:
Please submit your resume to stig@theinvestorspodcast.com with "Sales + Your Name" in the subject line.
Please mention podjobs.net in your application.