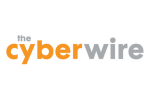 Product Manager
A full time position at The CyberWire, Fulton MD, USA
Posted: Sep 8, 2020
Job Description CyberWire is a venture-backed, podcast-led media company that engages busy professionals who must keep up with ever-evolving industry news and trends. We are looking for a product manager to join our team. We are searching for a rounded "athlete" who will thrive in an environment where he or she is presented with a wide array of experiences and responsibilities. This position provides tremendous opportunity for professional growth in the context of a fast-growing startup.
Responsibilities
Product management of CyberWire products with a focus on CyberWire's subscription products.
Collaborating with the CyberWire content, technology and business teams in conceiving, defining, delivering, implementing, marketing, selling and supporting new pay-to-access subscription products that leverage CyberWire's content assets.
Ownership of Piano, the digital business platform supporting the CyberWire's subscription products.
Work with key stakeholders to envision big picture ideas and translate them into detailed product requirements.
Develop the product UX, including wireframes and high fidelity prototypes.
Develop and maintain product roadmaps, collaborating with stakeholders to assess and reassess priorities on a regular basis
Collaborate with the technology team in all phases of the software development lifecycle in delivering, releasing, and maintaining products.
Carefully monitor product performance metrics to optimize design and roadmap. decisions as well as to maximize user adoption, usage, and renewal.
Work with CyberWire's marketing team to strategize and execute effective campaigns to drive customer adoption at a low customer acquisition cost.
Perform competitive and users research.
Assist in testing and quality assurance of our products.
Assist sales team members with prospect research and lead nurturing.
Assist sales team members in pursuing large customers.
Work with marketing team members to research and author marketing content.
Assist in servicing customers and ensuring customer success.
Assist with whatever a scrappy, fast-growing startup might need to do.
Required Background and Capabilities
To be considered for this position, you must:
Minimum of two-years working in a product management role in a digital media or software-as-a-service (SaaS) company.
Have a strong interest in and knowledge of digital media.
Experience working in a startup setting.
Have a Lean-Agile mindset, with the ability to iterate quickly and make difficult product decisions without missing a beat.
Have the ability to quickly learn new technology tools you haven't used before.
Have strong communication skills both written and verbal. Please provide a writing sample.
Be diligent, pay close attention to detail, and have a natural tendency to do things well — whatever it is you are doing.
Be efficient and organized in your work.
Enjoy solving new problems and working in a fast-paced, performance-oriented culture.
Have a great work ethic, be fun to work with, and have an extraordinary level of integrity, energy, problem-solving ability, and passion.
Have a 4-year college degree, or equivalent experience.
Though not required, favorable consideration will be given to candidates with:
Product management experience with subscription-based information products
Interest in journalism
Knowledge of cybersecurity
User Experience Design skills
Graphic design skills
Social media and/or search marketing experience
Software development experience
About CyberWire
Headquartered in Fulton, MD, CyberWire is a venture-backed, podcast-led media company that engages busy professionals who must keep up with ever-evolving industry news and trends. More than just a network of podcasts, CyberWire cultivates valuable audiences across multiple channels through events, email newsletters, online resources, and subscription content tools. CyberWire is the world's leading daily cyber security podcast and is poised to systematically expand to other news-intensive verticals in the $30B B2B trade media market. For more information, please visit: http://theCyberWire.com/.
Job Type: Full-time
Pay: $70,000.00 - $90,000.00 per year
Please mention podjobs.net in your application.