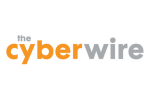 Podcast Production Associate
A full time Production Assistant position at The CyberWire, Fulton MD, USA
Salary range: $35,000 to $55,000 (yearly rate) - subject to experience
We're looking for someone that's either just getting started in their career, or as many as 1-3 years of professional experience (in any number of fields). You are an overachiever, team player, and have a fierce curiosity that drives you to learn quickly.
About the Role:
Assist with the production of podcasts and other audio programs.
Assist with research for relevant potential guests.
Manage schedules, book interviews, help with communications including transcription.
Manage content for our website and other platforms.
Support the ad operations and sales team.
Support a diverse array of marketing initiatives including social media.
Support live and virtual events.
Support the marketing and customer support for our Pro subscription products.
Collaborate with company leadership to support ad hoc special projects.
Requirements:
0-3 years of experience.
Excellent written and verbal communication skills; organized and detail-oriented. You love spreadsheets and checking off items in a to-do list.
Familiarity with productivity tools: Slack, Google Suite, Zoom, etc.
Comfortable working in a fast-paced, deadline-driven environment.
Passionate about podcasts.
Ability to manage and execute on multiple projects simultaneously and change gears without missing a beat.
Team player with a test and learn approach.
Preferred candidates will have:
Knowledge of podcast production and publishing.
Experience as part of a media or marketing team.
Understanding of social media tools for podcasts including audiograms.
This position offers competitive compensation and benefits (including the potential for stock options), and exciting opportunities for career growth and professional development. The position is currently fully remote with a future in-house or hybrid option.
About The CyberWire:
Headquartered in Fulton, MD, CyberWire is a venture-backed, audio-led media company that engages busy professionals who must keep up with ever-evolving industry news and trends. More than just a network of podcasts, CyberWire cultivates valuable audiences across multiple channels through events, email newsletters, online resources, and subscription content tools. CyberWire is the world's leading daily cyber security podcast and is poised to systematically expand to other news-intensive verticals in the $30B B2B trade media market. For more information, please visit: http://theCyberWire.com/.
The CyberWire is an Equal Opportunity Employer.
Please mention podjobs.net in your application.
More details
What does a Production Assistant role normally entail?

The Podcast Taxonomy definition for a role like this in Administration says: "The Production Assistant helps support an executive member of a podcast (often a director or producer), helping prepare them in a variety of ways including scheduling, logistics, communications, and more."
This exact role may have different requirements.