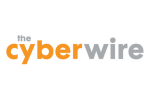 Inside Sales Representative - Ad Sales
A full time position
Fully remote: working with a USA-based team at The CyberWire.
Posted: February 18, 2021
Salary range: $90,000 to $110,000 (yearly rate) - subject to experience
Are you passionate about both sales and podcasting? Do you thrive on building business? Want to join a dynamic startup team with big growth goals and an opportunity to grow with the company?
CyberWire is a venture-backed, podcast-led media company that engages busy professionals who must keep up with ever-evolving industry news and trends. We are looking for an inside sales representative to join our team. We are searching for a driven 'hunter' who will thrive in an environment where he or she is responsible for a singular focus on building our new business pipeline and growing our business. This position provides tremendous opportunity for professional growth in the context of a fast-growing startup.
Responsibilities
Execute outbound sales efforts via phone calls, email marketing and in-person meetings.
Conduct prospect research and lead list development across a worldwide territory.
Manage the sales process from initial outreach to prospecting through close.
Write proposals and negotiate agreements.
Build long term relationships with acquired customers.
Assist executive team members in pursuing large customers.
Work with marketing team members to research and create marketing content.
Assist in servicing customers and ensuring customer success.
Assist with whatever a scrappy, fast-growing startup might need to do.
Required Background and Capabilities
To be considered for this position, you must:
Have a minimum of one to two years working in a sales role in a digital media or software-as-a-service (SaaS) company, with a focus on prospect development and fearless outbound telemarketing sales.
Be quota-driven, with verifiable experience exceeding sales goals and quotas.
Have experience with sales tools, technology and methodologies and have the ability to quickly learn new technology tools you haven't used before.
Possess a strong interest in and knowledge of digital media.
Have interest in working in a startup setting.
Exhibit strong communication skills both written and verbal.
Be diligent, conscientious, pay close attention to detail, and have a natural tendency to do things well — whatever it is you are doing.
Be efficient and organized in your work.
Enjoy solving new problems and working in a fast-paced, performance-oriented culture.
Have a great work ethic, be fun to work with, and have an extraordinary level of integrity, energy, problem-solving ability, and passion.
Have a willingness and ability to innovate in a nascent media market.
Possess the ability to work remotely or in an office environment in Fulton, MD.
Though not required, favorable consideration will be given to candidates with:
Experience selling information products
Experience selling podcast sponsorships/advertising
Knowledge of cybersecurity
Social media and/or search marketing experience
Interest in journalism
About CyberWire
Headquartered in Fulton, MD, CyberWire is a venture-backed, podcast-led media company that engages busy professionals who must keep up with ever-evolving industry news and trends. More than just a network of podcasts, CyberWire cultivates valuable audiences across multiple channels through events, email newsletters, online resources, and subscription content tools. CyberWire is the world's leading daily cyber security podcast and is poised to systematically expand to other news-intensive verticals in the $30B B2B trade media market. For more information and to listen to our work, please visit: http://theCyberWire.com.
Job Type: Full-time Location: Must be located in and eligible to work in the United States. Currently working as a fully remote company during the pandmic, with full or part time in or out of state remote work possible.
Base Pay: $40,000.00 - $60,000.00 per year OTE: $90,000-$110,000 per year
Please mention podjobs.net in your application.