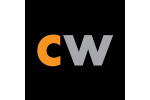 Audio Editor
A full time position at The CyberWire, Fulton Maryland, USA
Posted: June 2, 2021
Salary range: $50,000 to $70,000 (yearly rate) - subject to experience
Are you a passionate storyteller looking to bring your creativity and production talents to help shape the future of a dynamic media company and the security industry we serve? Do you love what you do and want to be a part of a creative, entrepreneurial team that values diverse perspectives and experiences?
The CyberWire is a venture-backed, audio-led media company that gets people up to speed on their industry quickly and keeps them a step ahead in a continually changing world. Situational awareness, continuing education, and professional development are the cornerstones of our programs. The CyberWire has long been trusted by many of the most influential leaders and professionals in the public and private sectors, around the world. We separate the signal from the noise.
Position Overview: We're seeking an experienced Audio Editor to join our growing podcast team. Candidates for this position must have a strong technical background in audio production, editing, recording, restoration and repair. The Audio Editor will be part of a high-velocity team of digital media professionals delivering podcast-quality audio programming to our global audience. You will work with the Director of Sound to establish and maintain the "sound" of all current and future CyberWire podcasts. Your unique ear, creative perspective, and taste will be highly valued on our team.
You will be contributing to the development, launch, and execution of creative, new podcasts in areas such as cybersecurity, social engineering, technology, law and policy, critical infrastructure, transportation, aerospace, and defense. We're looking for someone with a passion for technology, a self-starter, and someone interested in building things and fixing things when technical issues happen. We need someone that's a problem-solver at heart, with a particular love of making audio storytelling come to life.
You will collaborate with our existing team, and immediately begin editing interviews, setting templates and systems in place for efficient audio processing and file delivery. We produce a variety of different audio products ranging from spoken versions of written word to full-blown narrative podcasts which require different amounts of time, attention and creativity. We're looking for someone who is excited about editing content across the audio spectrum, and knows how to balance the creative and efficiency tradeoffs between products of varying complexity and with different time pressures.
If this describes your skillset, we want to talk with you.
Responsibilities:
Intake multiple interviews daily; clean, edit and export. (please note that this is not an on-air position.)
Gather and source timely news and archival audio; restore and repair audio and troubleshoot technical problems.
Edit and sound design complex narrative audio into compelling stories.
Achieve balanced and consistent mixing, helping coach others on staff to troubleshoot issues for maximum quality.
Contribute to conversations about workflow improvements and standardization across our portfolio of shows.
Publish audio content through our platforms daily.
Qualifications:
Strong proficiency in Logic Pro and Izotope RX.
Bachelor's Degree in Audio Engineering or equivalent experience.
3-5 years of experience telling audio stories with technical sound production skills.
Strong comprehension of audio gear - both outboard and in the box as well as internal audio signal flow and routing.
Experience with recording remote guests on platforms such as Riverside, Skype, Zoom, Google Hangouts, Cast, Zencaster, etc.
A drive to tell accurate, concise stories that serve the public good.
Strong attention to detail for executing clean individual podcasts, as well as keeping scrupulous account of filename protocols.
Proven track record operating under tight deadline constraints.
A commitment to journalistic integrity and ethics.
A demonstrated passion for technology and technology storytelling.
A sense of pride for creating fantastic audio!
Preferred Candidates will have:
Subject matter expertise or experience in cybersecurity or related technology domain.
Candidate Checklist:
Up to date resume.
All candidates for this role will be required to provide at least three examples of non-fiction audio they've edited that demonstrate their technical and audio storytelling capabilities.
This position offers competitive compensation (including the potential for stock options), an opportunity to participate in the CyberWire's benefits package, and exciting opportunities for career growth and professional development.
The CyberWire is an Equal Opportunity Employer.
Learn more about The CyberWire at our website, thecyberwire.com.
Job Type: Full-time
Pay: $50,000.00 - $70,000.00 per year
Benefits:
Dental insurance
Disability insurance
Flexible schedule
Health insurance
Health savings account
Life insurance
Paid time off
Parental leave
Vision insurance
Schedule: Monday to Friday COVID-19 considerations: The CyberWire is working fully remote during the pandemic, with protocols in place for return to the office. This position may have the option to remain primarily remote.
Ability to Commute/Relocate: Fulton, MD 20759 (Preferred)
Application Question(s): In one or two sentences, please describe the skills and experience that you bring this position. Where did you first hear about this position? Please provide a link to your LinkedIn profile.
Experience: Professional audio editing: 3 years (Required)
Work Location: One location
Work Remotely: Temporarily due to COVID-19
To apply
Apply here: https://www.indeed.com/cmp/Cyberwire,-Inc./jobs?jk=7198739af3585b76&start=0&clearPrefilter=1&from=acme-wonder
Please mention podjobs.net in your application.