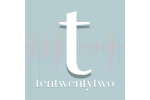 Podcast Producer
A part time Audio Editor position
Fully remote: working with a USA-based team at tentwentytwo.

Salary range: $15.00 to $30.00 (hourly rate) - subject to experience
tentwentytwo has an immediate opening for a podcast producer. You will work closely with a senior producer and talent to deliver perfectly produced episodes on a regular schedule. Is this you?
We are looking for someone...
... with excellent audio instincts who is a master at multi-track production using Adobe Audition. You'll need to have an ear for finding and creating 'marketing moments' that can be used to promote the episode on social media and in other podcasts;
... who has a strong respect for deadlines and enough technical knowledge to learn new equipment and systems quickly;
... who is highly organized;
... with the experience, skill, and confidence to find solutions for unique problems because, above all else, the show must go on;
... who is a good communicator and can get the best out of the talent they're working with;
... who understands that collaboration is crucial to the success and growth of shows. Feedback and revisions are part of the process, and you welcome input from others on the team. Your input will be expected and valued as well.
This is an hourly job with a minimum of 20 hours per month to start. Compensation will vary based on experience and qualifications.
We are a team that does great work and has a great time doing it. We are an equal opportunity employer. All qualified applicants will receive consideration for employment without regard to race, color, religion, gender, national origin, age, disability, or veteran status.
To apply
Please reach out to jeff@tentwentytwo.com if you're interested in this opportunity.
Please mention podjobs.net in your application.
More details
What does a Audio Editor role normally entail?

The Podcast Taxonomy definition for a role like this in Audio Post-Production says: "The Audio Editor cuts and rearranges audio for clarity and storytelling purposes. The Audio Editor may also perform general audio processing and mastering."
This exact role may have different requirements.