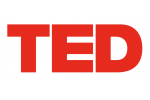 Podcast Marketing Associate
A full time position at TED, New York NTY, USA
Posted: February 22, 2021
TED's Format Development team is looking for a Podcast Marketing Associate to play a vital role in growing our podcast audience, collaborating with the team on the success of our launches and ongoing promotion. This person will play a key role in executing TED's paid media strategy for podcast marketing, communicating with platform partners about upcoming launches, and cross-promoting TED's content with other publishers. This individual is highly efficient and organized, enjoys troubleshooting, works well under pressure, and is comfortable with multi-tasking. We are looking for a self-starter who's always thinking ten steps ahead. A background in marketing is essential, and a love of podcasts and social media is a huge plus. The role will start out by focusing on supporting and executing marketing campaigns, with a growth path within 1-2 years of building and leading campaigns.
About the Format Development Team
The Format Development team's mission is to share ideas through content formats beyond the stage talk. On the podcast front, we're responsible for creating and producing WorkLife with Adam Grant, Far Flung with Saleem Reshamwala, The TED Interview, Sincerely, X, amongst others. We also manage TED Talks Daily and oversee NPR's TED Radio Hour. This small, tight-knit team spends most of our time taking new podcasts and video series from conception to completion.
This role reports directly to TED's Senior Podcast Programming Manager.
RESPONSIBILITIES
Execute paid marketing campaigns for new and existing TED podcasts in collaboration with the Senior Podcast Programming Manager and Audience Development Strategist.
Lead the cross-promotional efforts of TED's original podcasts, including maintaining existing relationships with other publishers and finding new collaborative partners.
Maintain the podcast house ad calendar and ensure we're using our internal inventory strategically.
Experiment with growth initiatives to find new marketing channels
Maintain relationships with our platform partners and ensure we're communicating all new launches and all deliverables are met.
Track podcast marketing activities and collaborate with the analytics manager to identify areas for improvement in audience acquisition.
Analyze audience and performance data to give insights and recommend improvements
QUALIFICATIONS / SKILLS
1-2 years experience in a marketing role at an agency or media company.
Experience with paid media budgets and experimenting across new and existing channels including social media, newsletters, and digital ads.
Knowledge of Google Analytics and SEO best practices
Demonstrated success in project management
BENEFITS INCLUDED
Full Health Benefits (medical, dental, vision) no cost to you for employee-only coverage
Paid family leave
Work-life balance encouraged (TED closes for a 2-week summer break and 1-week winter break plus you're eligible for additional paid time off)
Free OneMedical and SpringHealth membership for you and a dependent to address physical and mental well-being
401k with match
Please mention podjobs.net in your application.