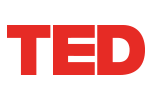 Marketing Project Management Associate
A full time position at TED, New York, USA
Position Overview The Marketing Project Management Associate supports the marketing strategy for the TED Audio Collective. This individual is the central hub for all asset creation across our podcast marketing campaigns, from ideation to project management to sharing with external hosts and guests. Strong project management, interpersonal, and communication skills are essential to excelling in this role. This is also a creative role that will have a hand in asset development based on best industry practices and learnings from previous marketing campaigns. The ideal candidate will be interested in constantly learning from content, data, and the broader media landscape, and using this knowledge to create engaging assets for podcast marketing.
PRIMARY RESPONSIBILITIES
Project manage design assets for TED's original audio content from concept to deliverables, managing communications with internal teams as well as audio networks and talent. This is a role that requires impeccable organisation and follow-through, as well as an ability to maintain communication with multiple stakeholders throughout each project.
Serve as the liaison between show talent, guests and/or producers and TED's design, audio and audience development teams to develop social marketing strategies
Get to know TED's podcasts and audience, and use this knowledge to identify content that will draw new audiences in.
Develop content for podcast launches including writing titles and descriptions for podcast episodes
QC work on marketing assets, proofing social quote images for TED's original audio content before distributing to external-facing teams and partners
Track and analyze newsletter analytics, social reception, podcast reviews and survey data to create actionable reports for audio collective's internal team and partners
Collaborate with audience development team on social media implementation and follow up reporting to further inform strategy
Manage TED's original podcasts on our O&Os, including CS management, transcripts, translations, SEO and design assets
Stay up to date on best practices in podcast marketing and look for ways to innovate across booming platforms including Instagram, YouTube and Spotify
Undertake miscellaneous projects and tasks as needed
SUPPORTING QUALIFICATIONS
Strong project management skills: Able to handle multiple tasks and work under pressure while juggling competing deadlines and deliverables. Exceptional interpersonal skills and an ability to deal with multiple stakeholders. Strong copywriting skills with the ability to consistently produce strong first drafts. Interest in social media and excitement about translating podcast content for different platforms. Passion for podcasts and media
Please mention podjobs.net in your application.