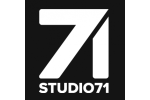 Talent Relations Manager, Podcast
A full time position at Studio71, Beverly Hills CA, USA
About Studio71: Studio71 is a premium global media company and content studio that develops, produces and distributes original programming across multiple platforms including YouTube, Facebook, Snap, and Roku. Studio71 is headquartered in Los Angeles with offices in Berlin, New York, Toronto, London, Paris and Milan.
Position Summary: To support our growing podcast business, we're searching for a Podcast Talent Relations person to help recruit more podcasters. In this role, you'll target Creators that have a significant audience and support the team in signing them. You will develop, maintain, and prospect new podcasts from multiple talent pools. If you're ready to hustle and grow our network's overall audience size, you'll be the perfect candidate.
Responsibilities:
Identify potential Talent which fit the needs of our network
Manage the Talent pipeline and track leads
Draft podcast partnership contracts
Request key information from Talent
Hand off new signs to launch team
Create and maintain Salesforce accounts for Talent partnerships
Book guesting opportunities for Talent inside and outside of our network
Schedule pitch calls with Talent
Gather Talents social followings to evaluate potential audience
Communicate new signs to sales team
Outreach to potential podcast partners
Perform other duties as needed or as directed
Requirements:
Bachelor's degree in a related field with 1+ years of talent relations experience
Track record of talent relations, cold calling, signing, and managing clients, or comparable combination of education and experience
Strong communication and people skills
Attention to detail
Have a basic understanding of Talent partnership agreements
Ability to multi-task and self-direct
Open to learning new skills and techniques
Clear understanding of how to provide superior client service
Experience with CRM technology a plus
Please mention podjobs.net in your application.