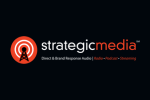 Digital Media Buyer - Programmatic
A full time position at Strategic Media, Portland ME, USA
Salary range: $70,000 to $85,000 (yearly rate) - subject to experience
JOB DESCRIPTION
The Digital Media Buyer – Programmatic is responsible for the implementation of daily management and optimization of assigned programmatic campaigns. This position will assist in strategy and planning responsibilities including research and insights derived from past campaign performance and cross client learnings. A thorough, hands on knowledge of programmatic media, and Google's Double Click Ad Products (DBM & DCM), is required. A critical eye for detail and a love for data analysis is a must. Experience with podcast campaigns and accounts that focus on ROI is a strong plus.
ESSENTIAL DUTIES AND RESPONSIBILITIES
Own the day-to-day management and optimization of assigned programmatic campaigns Pulls and analyzes campaign performance reports to inform daily optimizations and testing recommendations Ensures that campaign KPIs and objectives are met both near and long term. Prepares research and insights to inform ongoing media recommendations Manages budget allocations and bid parameters to deliver most efficient results Works with Data Analytics to prepare weekly client reporting Assists with account reconciliation Perform other related duties as required or assigned
EDUCATION AND EXPERIENCE EDUCATION Bachelor's degree (B.A. or B.S.) required EXPERIENCE 1-3 years related experience required Must have experience setting up, managing and optimizing programmatic campaigns. Must be extremely detail oriented, passionate about data analysis and able to multi task in a fast paced environment. Must be proficient in Microsoft Office products such as Word, Excel and PowerPoint Must be experienced in analyzing data and market research
WHY WORK HERE? Ranked as one of Maine's best businesses to work for in 2015 Strategic Media is the leading direct and brand response audio and podcast advertising agency in the country. When businesses want to grow their sales, acquire new customers, and grow their brands they turn to us. We're continuing to grow rapidly, and we're looking for a talented, intelligent Digital Media Buyer to join our team. Do you have what it takes to join this awesome group of professionals?
Please mention podjobs.net in your application.