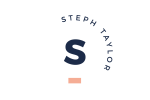 Podcast + Content Marketing Manager
A part time position
Fully remote: working with a Australia-based team at StephTaylor.co.

Salary: up to $45,000 (yearly rate) - subject to experience plus superannuation
We're a growing online education company for business owners, founded and led by Steph Taylor, a marketer and launch strategist. We're here to help our community build and grow businesses that are profitable and bring them so much joy. We value freedom and flexibility over hustle culture, we pride ourselves on taking imperfect action and we're always hungry to learn something new.
Until now, Steph has been hands-on in most areas of marketing the brand. But the business has grown and we're searching for a marketing all-rounder to join our canoe and help us paddle a bit faster.
Note: This role is part-time, but we're looking for someone who can grow with us. Depending on your availability and commitments outside of work, this could mean you eventually become full-time or it could mean we help you build a marketing team to support you as your workload increases. Choose your own adventure.
Some key areas you'd be working on include:
Growing podcast listenership: With more than 1.5 million downloads to date, Socialette podcast is by no means a small show. It's our primary channel for sharing free content that—to paraphrase one listener—changes lives. You will brainstorm podcast topics with Steph, plan the content calendar and use your marketing magic to get each episode in front of as many of the right people as possible.
Launching a new membership program: This one is still under wraps (shh!) but we're planning to open doors in early 2023. In your first few months with us, you will work closely with Steph to develop the launch strategy and execute the launch marketing campaign, including creating organic social content, and executing paid social and SEM campaigns.
Increasing sales of our self-paced courses: We have two courses that can be purchased and completed at any time, but we haven't had much time to market them. You will generate fresh ideas for marketing these products, measure and track the analytics, and spot opportunities to optimise every step of the sales funnel. Executing launch campaigns for our cohort-based course: We have a 12-week course that we launch and run twice a year. You will be working year-round to grow our email list and social media audiences with the right people for this course. Twice per year, you will work closely with Steph on the launch strategy and campaign execution.
Building brand visibility: We operate in a crowded market. Social media is noisy. Paid traffic is becoming more and more expensive. Having a human as the face of our brand gives us an advantage, and part of your role is to help grow the visibility of the Steph Taylor brand. You will identify and pitch media opportunities, and spot potential partnerships and growth opportunities.
To succeed in this role, you must:
Have 3-5+ years of digital marketing experience, in roles where you've had exposure to both strategy and execution.
Be results-driven and passionate about growth. You approach everything with an "I wonder what will happen" mindset, and you're constantly measuring and improving as you go.
Have a sound understanding of what works (and what doesn't) in content marketing and email marketing.
Be able to write. Well.
Know how to create and manage campaigns using Facebook Ads and Google Ads, or be willing to learn.
Be willing to undertake training and courses (paid for by us) to continually improve your skills in the fast-moving online marketing space.
Thrive in an environment where you're working autonomously with a small, remote team. In other words, you're self-motivated and take ownership of your work.
This role is NOT for you if: You are a freelancer or agency looking for another client. We want someone who is 100% dedicated to growing our business with us. You're a business owner looking to earn an income while you're waiting for your business to take off. You're not willing to roll your sleeves up and do what needs to be done. We're only a small team and, occasionally, we have to do work that's below our pay grade to get the job done.
Please mention podjobs.net in your application.