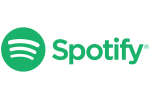 Editor – Owned Channels
A full time position at Spotify, New York NY, USA
Posted: Jun 18, 2020
This job requires a passion for storytelling and the ability to uncover angles, build out dynamic narratives (for both briefs and scripts) and translate for both short and long lead podcasts. Narratives will be developed in partnership with two teams, as well as our show's hosts, and so this role will act as a bridge between all three parties. In addition to crafting a strong narrative, you will assist producers as they manage timelines of episodes and work to coordinate key components that bring a podcast to life. You'll work with a team of editors / audio engineers, talent, interviewees, etc.
Successful candidates will have experience in:
– Developing content that reflects a specific tone and style to ensure stories are authentic to a brand and/or outlet
– Feature story development as well as 24/7 newsroom style quick turns
– Managing multiple projects at once
– Working collaboratively with both small and large teams, as well as autonomously, as needed
Applicants from NYC and the UK are welcomed!
What You'll Do
Ideate compelling episode angles, develop corresponding briefs
Write script narrations as they relate to the creative brief
Work alongside multiple internal partners, stakeholders, executives, external partners and outside agencies
Perpetually remain up-to-speed on the latest news in the entertainment, technology and podcasting space
Who You Are
5+ years of production experience, producing short or long-form pieces for radio, podcasts or television
A highly skilled writer with a strong grasp of how to build a compelling and unique script that brings a story to life in a podcast format
Experience working on a tight production schedule and translating ideas into action, with the ability to manage your own time, stakeholders and accountabilities in a collaborative, fast-paced environment
Ability to receive feedback from multiple stakeholders and action on it in a timely manner
A knack for delivering clear, conscientious feedback on both stories and performance
Creative and motivated self-starter with a hands-on attitude
A passion for podcasts, entertainment, music and technology
Excellent organizational and presentation skills
Experience working with a brand and writing in their voice
Must be comfortable representing the team in meetings with stakeholders
Express a consistent, credible editorial voice for Spotify throughout all outputs
Of course, a proud representative of the Spotify brand!
You are welcome at Spotify for who you are, no matter where you come from, what you look like, or what's playing in your headphones. Our platform is for everyone, and so is our workplace. The more voices we have represented and amplified in our business, the more we will all thrive, contribute, and be brilliant. So bring us your personal experience, your perspectives, and your background. It's in our differences that we will find the power to keep revolutionizing the way the world listens.
Spotify transformed music listening forever when we launched in 2008. Our mission is to unlock the potential of human creativity by giving a million creative artists the opportunity to live off their art and billions of fans the opportunity to enjoy and be inspired by these creators. Everything we do is driven by our love for music and podcasting. Today, we are the world's most popular audio streaming subscription service with a community of more than 271 million users.
This job has expired
We're sorry, but this job post has now expired, and you cannot apply for it any longer.