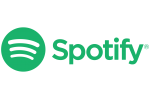 Content Operations Associate
A full time position at Spotify, Los Angeles CA, USA
Posted: Jul 30, 2020
Spotify is seeking a dynamic, creative Content Ops Associate to help support our internal podcast production efforts. This individual is a problem-solver, adept communicator, and is genuinely excited about growing the podcast industry while also prioritizing the listener experience and the work of creators.
The right candidate is based in New York or LA (but remotely for now) and part of a team focused on developing a diverse slate of original podcast programming.
What You'll Do:
Build and manage a team of podcast moderators and curators responsible for keeping the Anchor platform a place for creative, thoughtful, and safe content creation across our entire community of global and diverse podcasters.
Work closely with Anchor's CEO and creator relations teams to define best practices and forward-thinking processes to surfacing great content and eliminating content that violates our safety guidelines.
Collaborate with Anchor's product team to define, scope, and build new features and products that improve efficiency of Anchor's content operations processes.
Who You Are:
You have a sense of humor
You have 3+ years experience in a community, content moderation or editorial role at a major content platform or social network.
You have previous experience building and managing a large, distributed team.
You pay attention to detail.
You are collaborative. You're very open to feedback and iteration. You should have strong opinions, but never let them cloud your judgment when presented with facts or restrictions.
You are all about execution. You have a proven ability to efficiently execute and quickly adapt without a lot of direct supervision, and if you ever have downtime (ha!), it's easy for you to figure out how to fill it with something useful.
You are a fan of audio. This is just a bonus, but if you've worked with audio in the past, whether professionally or as a personal project (podcasting, music discovery/recommendations, etc), we'll be even more excited to add you to our team.
You have a strong ability to derive insights from data, and are highly attuned to fallacies such as causation vs. correlation.
You are welcome at Spotify for who you are, no matter where you come from, what you look like, or what's playing in your headphones. Our platform is for everyone, and so is our workplace. The more voices we have represented and amplified in our business, the more we will all thrive, contribute, and be brilliant. So bring us your personal experience, your perspectives, and your background. It's in our differences that we will find the power to keep revolutionizing the way the world listens.
Spotify transformed music listening forever when we launched in 2008. Our mission is to unlock the potential of human creativity by giving a million creative artists the opportunity to live off their art and billions of fans the opportunity to enjoy and be inspired by these creators. Everything we do is driven by our love for music and podcasting. Today, we are the world's most popular audio streaming subscription service with a community of more than 271 million users.
This job has expired
We're sorry, but this job post has now expired, and you cannot apply for it any longer.