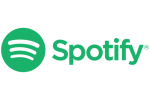 Assistant Podcast Producer AUNZ
A full time position at Spotify, Sydney NSW, Australia
Posted: Nov 10, 2020
At Spotify, we've connected millions of people to their favourite songs and created a service that people use to discover and share the music they love. We are continuing our expansion into podcasts, seeking to offer the best personalised audio content on-demand.
We are seeking a hardworking Assistant Podcast Producer to join our Studios team in Sydney to help us on our mission of delivering the best audio experience to our users across the region, crafting, acquiring and promoting distinctive audio content that celebrates the stories and lives of the people working in and around music and culture.
The Assistant Podcast Producer will work alongside and support the Creative Producer at Spotify Studios in day-to-day operations of the studio as well as closely collaborate with other functions at Spotify, both locally and globally, and external partners to deliver outstanding production and promotion of our best-in-class and original slate.
What You'll Do
You will support the Creative Producer on existing & new original podcast productions and projects
You will provide support to the Content Partnerships lead on special partner projects
You will build and refine internal processes to independently execute operational and administrative tasks across our partnerships and production workflows such as budget documentation & payments, content calendars, briefing forms and show and campaign performance reporting
You will handle ongoing internal and external production workflows, including internal edit and promotional asset approvals
Support the team on planning and executing programming initiatives
You will help evaluate incoming content pitches
You will assist with project handling existing and new shows launches, e.g. work with internal partners on launch campaigns and always-on campaigns
You will generate and evaluate performance data to build insights to advise editorial decisions
Who You Are
You have at least 2 years of working experience in the digital content industry, perhaps as an assistant digital, video or audio producer, production coordinator, or within a creative services team or agency
You love listening to podcasts, true interest and passion for the medium
You have a good understanding of the Australian and New Zealand media landscape
You are well organised, dedicated, with the ability to plan and deliver on tight deadlines and pay outstanding attention to detail
You live and breathe pop culture
You're able to demonstrate a deep understanding of – and experience with – Spotify as a user and fan
Finally, you're a great teammate, adapt well to change, a strong work ethic and have a positive attitude
You are welcome at Spotify for who you are, no matter where you come from, what you look like, or what's playing in your headphones. Our platform is for everyone, and so is our workplace. The more voices we have represented and amplified in our business, the more we will all thrive, contribute, and be forward-thinking! So bring us your personal experience, your perspectives, and your background. It's in our differences that we will find the power to keep revolutionizing the way the world listens.
Spotify transformed music listening forever when we launched in 2008. Our mission is to unlock the potential of human creativity by giving a million creative artists the opportunity to live off their art and billions of fans the chance to enjoy and be passionate about these creators. Everything we do is driven by our love for music and podcasting. Today, we are the world's most popular audio streaming subscription service with a community of more than 320 million users.
This job has expired
We're sorry, but this job post has now expired, and you cannot apply for it any longer.