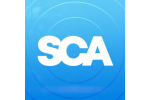 Senior Journalist/Producer - Factual Original Podcasts
A full time Senior Producer position at Southern Cross Austereo, SYDNEY CBD NSW, Australia
Southern Cross Austereo is Australia's leading media entertainment company, home of LiSTNR and the Triple M & HIT network. With the ability to reach 95% of the population through our Radio, TV and Digital channels, our mission is to inspire, entertain & inform Australians anytime, anywhere!
In 2021 we launched LiSTNR, a curated and personalised Audio-On-Demand destination. It is home to the Hit & Triple M networks, 25 music stations and over 500 podcasts. LiSTNR is Australia's #1 podcast network reaching more than 6.2 million monthly listeners.
LiSTNR produces some of Australia's most popular podcasts such as Hamish & Andy, The Howie Games and It's a Lot with Abbie Chatfield as well as the original docu-series podcast, The Children in the Pictures.
We're on the hunt for a Senior Journalist/Producer to join our Factual Original Podcasts team.  
What's on offer for you?
Permanent position based out of our vibrant Sydney office
Flexible & hybrid working environment (we offer a range of flexible working options, not just working from home).
Training and development opportunities, health and wellbeing initiatives, birthday leave, volunteer leave, concert tickets, footy tickets, social events – PLUS much more!
Highly supportive and creative culture that enables you to be your best unique self!
Attractive salary package and opportunities for growth & progression – we love to promote internally across our 65 offices!
What you'll be doing:
The LiSTNR Factual Podcast team focuses on making original and engaging content with an Australian lens and global appeal. The forthcoming podcast slate will tell untold stories about crime and injustice in Australia.
Reporting to the Executive Producer/s (Factual) of LiSTNR Original Podcasts, you will work on the development, production, delivery, and promotion of Narrative Non-Fiction/Documentary series and other styles of serialised Feature podcasts.
We're looking for a journalist/producer with a strong reporting background and a passion for audio storytelling, to join a collaborative team. The right candidate will be eager to pursue a career in narrative longform and serialised true crime podcasts. They will have proven interviewing and investigative research skills. They will be an experienced team player who enjoys writing scripts collaboratively and is willing to innovate and experiment with how stories are told in audio.
Experience we're looking for:
Minimum five years' experience in journalism, including carrying out investigative reporting and research
A team player who thrives in a collaborative environment
A creative approach to storytelling with sound
Strong fact checking skills
Strong interpersonal skills capable of dealing with conflict
Good understanding of copyright, defamation law, contempt etc
Translates ideas and innovative approaches into exciting audio on demand projects and initiatives
Capacity to record and edit audio both in studio and in the field
We are a values driven organisation - If you genuinely live and breathe our values, you'll be a perfect fit for SCA. We collaborate, take initiative, maximise creativity, have courage and act with integrity.
Keen? Apply now by submitting your resume via our careers page.
Hot tip: Make sure you download and sign up to LiSTNR – you may be asked about your listening experience throughout the interview process!
Please mention podjobs.net in your application.
More details
What does a Senior Producer role normally entail?

The Podcast Taxonomy definition for a role like this in Creative Direction says: "The Senior Producer is the second most senior producer of the production (second to the Executive Producer). They supervise producers and the general direciton and logistics of the entire production."
This exact role may have different requirements.