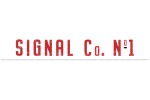 Social Media & Community Manager for Podcast Company
A project or contract Social Media Manager position
Fully remote: working with a USA-based team at Signal Co No1.

Social Media & Community Manager and Social Content Creation for Podcast Company 6-month Contract (Strong possibility to extend beyond 6 months) estimated 40 hours per week NYC Based, working remotely and directly in-person with clients.
About You: You're a solutions-oriented social media marketer, with a passion for insight-driven media, brand, and content strategy. You are obsessed with storytelling. Understanding the nuances of social platforms is a passion. You are an avid podcast listener and like keeping up with, and consuming, social media trends, marketing tactics, and emerging technologies. You are a quick learner, a great communicator, and a team player. You love crafting creative strategies based on insights to tell a story. You're not afraid to throw out an idea or challenge an existing one. You get fired up when a post over-indexes on social, and are even more excited to understand why. You have experience or a strong desire to work with high-profile public figures and a track record of standing up for what you believe, even when it's hard.
The Task at Hand: Provide and execute day-to-day social media marketing to grow and scale our growing podcast business online with impactful content. Responsible for keeping social media profiles updated and optimized, you will craft and post all content, monitor channels and pay close attention to community engagement and cultural insights in order to effectively communicate how the team can optimize and maximize every piece of content. You will keep all content calendars organized, create regular insight reports and work closely to implement effective organic, earned and owned growth strategies.
Qualifications:
2+ years of experience managing social creative for a personal brand, podcast or company
Demonstrates strong knowledge of all major social media platforms and podcast landscape
Can create a strategic social media roadmap based on business objectives and goals outlining the content, platform and distribution strategy
Ability to direct, produce and guide talent to capture content
Can identify and capitalize on social media content and marketing trends
Confident in building excel tables and can interpret and analyze social media and paid media analytics
Growth hacker mentality, always looking for insights and opportunities to leverage
Deep understanding of cultural landscape with a focus on criminal justice reform
Strong analytical skills for analyzing social platforms, especially Instagram, TikTok, and Linkedin
Top-notch written and oral communication skills
Understands how to make content work for different audiences and different platforms
Understands the importance of copywriting for social media posts and advertising
Extremely trustworthy, organized, and discreet
Bonus Skills:
Previous experience executing paid media campaigns on Facebook, Instagram, Linkedin Youtube, Twitter, Snapchat
Has a history of growing social media profiles and accounts
Knowledge of adobe creative suite
What You Will Be Responsible For:
Brand Strategy: Implement the brand strategy and social roadmap across relevant digital channels. Optimize the approach based on market and audience insights. You will be our social media guide working holistically across all platforms to achieve clear goals and objectives.
Create and Manage Content Calendars: You will plan and manage the master content calendars, primarily focusing on client and podcast host's Personal Brand across nuanced social media channels (i.e. Instagram, Twitter, Facebook, TikTok, Linkedin, YouTube). You will be responsible for keeping calendars up to date, ensuring proper approvals, and publishing all content.
Copywriting: Craft compelling, optimized social copy for all posts with brand positioning, tone of voice and objectives in mind. You may also be asked to write articles in hosts and executives' voices.
Content & Design: Create engaging and effective visual content, both original and repurposed from news, life-style photography, podcast episodes and/or pre-existing content. You will have access to content templates and content creation tools for "lighter lift" creative and have the ability to work closely with partner agencies or internal resources to concept and hand off highly produced video/audio content needs.
Community Engagement: Engage on behalf of the brand in an empathetic, and conversational manner in comments, DMs, and across social media.
Analytics & Insights: Monitor content, channel performance and audience engagement to glean data and insights to improve and optimize strategies. You will track and measure social media performance, providing key data inputs into a regular weekly report handled by a partner agency.
Cultural Awareness & Real Time: You will keep a pulse on all things contemporary social justice and pop culture, with the ability to identify meaningful trends, opportunities, and influencers in those spaces and communicate recommendations to engage, showcase, connect or collaborate.
Campaigns & Brand Initiatives: Actively participate in the development and execution of multi-channel ideas to increase awareness and impact of company and client's brand. You will be invited to share ideas and voice your expertise at inter-agency team meetings/calls.
Please send resume and cover letter along with links to prior work to: info@signalco1.com
To apply
Please send resume and cover letter along with links to prior work to: info@signalco1.com
Please mention podjobs.net in your application.
More details
What does a Social Media Manager role normally entail?

The Podcast Taxonomy definition for a role like this in Community says: "The Social Media Manager runs the social media accounts of the podcast, including but not limited to the creation of content, posting, replies, monitoring, and more."
This exact role may have different requirements.