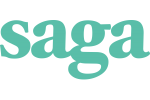 Product Manager
A full time position at Saga, Mountain View CA, USA
Posted: Jul 6, 2020
Hey Podnews friends, I'm hiring a Product Manager / employee #6 at the startup I co-founded, Saga. We help families save life stories of loved ones on audio - it's like getting a personal podcast of your Grandma's childhood stories. Come join us in building a truly innovative product, a new kind of podcast.
We're VC-backed, featured in publications including Forbes and CNET, and winner of the 2020 Innovator Award from End Well and the AARP.
Also, major shoutouts to all the members Podnews community who have supported and carried us to this point and helped out in 10,000 different ways, I'm eternally grateful to you all!
We're looking for candidates based in the San Francisco Bay Area or New York City.
Please mention podjobs.net in your application.