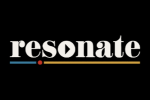 Full-Time Sales Administrator
A full time position
Fully remote: working with a USA-based team at Resonate Recordings.
Posted: Sep 9, 2020
Resonate Recordings is more than a podcast production company; we are a collective of audio and video professionals and branding creatives who are motivated to make podcasting easy for our clients. We are trained and educated to use innovative technology to help create a quality podcast that represents our client's unique creative expression so it will resonate with their listeners. Since 2014 we have been committed to building something bigger than a podcast production company. We've accomplished this by bringing together an amazing team of audio engineers and branding creatives, allowing our clients instant access to the most talented and competent podcasting partner in this industry. We have the honor of partnering with some of the most talented podcasters in the world.
Summary
As a quickly growing start-up we are looking to add a full-time Sales Administrator to our team who understands our vision and who is eager to grow with our team. The ideal candidate must exhibit a willingness to learn and adhere to our standards of quality as well as efficiency. This position will manage inbound leads and provide consistent follow up with any inbound leads through closing or declining. Because it is our desire to be the best podcast production company, we are looking to add team members who are passionate about superior customer experiences and who are eager to help us achieve this goal.
Position Features
This is a full-time role with an anticipated workload of 40-50 hours weekly with a somewhat flexible schedule.
This position will offer a base pay plus commission with an opportunity for benefits after a 90 day initial window.
This is an in-house position that will require working remotely with the occasional in person meeting at our headquarters in Louisville, KY
Please mention podjobs.net in your application.