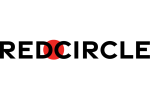 Podcaster Support Specialist
A full time position
Fully remote: working with a USA-based team at RedCircle.

RedCircle is adding its first Podcaster Support Specialist to the team! You'll be working on a variety of customer facing projects and responsibilities towards helping podcasters to use the RedCircle platform to distribute their content, grow their audience, and monetize. RedCircle's fundamental mission is to get podcasters paid for their creative work, and you'll be a big part of helping them achieve that through our software.
As a support specialist, you'll have 3 primary responsibilities:
Customer Support: You'll serve as the primary touchpoint for customers, and you'll aim to provide prompt, clear, and friendly customer service, primarily through email. You'll answer questions on both podcasting strategy (e.g. "How can I grow my podcast?") as well as the technical aspects of the medium (e.g. "I can't figure out what's wrong with my RSS feed redirect"). You'll develop re-usable content that you can use to quickly and completely answer common customer questions, but you'll also respond individually to customers in response to their specific needs.
Support Content: RedCircle's help articles at support.redcircle.com are a great resources for new and experienced podcasters. As RedCircle's product expands and as we change RedCircle's existing features, you'll work on updating our knowledge base / creating new content with the appropriate information for users.
Podcast Migrations: RedCircle primarily grows its podcaster user-base through podcasters transferring their podcasts from other podcast hosting companies. You'll work with high-value or high-difficulty podcasts to help with a transition from their existing platform to RedCircle. This involves a technical understanding of RSS feeds, redirects, and the other sites that RedCircle typically transfers podcasts from.
RedCircle is an established startup, growing at a rapid pace. You'll be the first Podcaster Support Specialist, but you won't be the last! This job comes with growth opportunities within the support team as well as elsewhere within the company.
A great candidate...
Has at least a couple of years of experience in customer support, preferably with some technical support experience.
has excellent communication and problem-solving skills, especially when writing.
Is detail-oriented and self-motivated.
Has an excellent demeanor with customers, and can handle upset podcasters or difficult situations with grace.
Understands the technology of podcasting or has a strong desire / willingness to learn the space.
Has strong writing skills for continuing to expand our documentation.
Is ideally located in San Francisco, LA, or Cincinnati, but we will consider remote applications from experienced candidates.
About RedCircle RedCircle is everything a podcaster needs to run their podcast as a business. With tools for analytics, growth, payments, and advertising revenue, podcast creators use RedCircle as their command center for their podcast. RedCircle also provides a first-of-its-kind podcast advertising platform, which helps brands scale ad campaigns across its thousands of podcasts in just a few clicks. As consumers, creators, and brands all flock to the podcasting medium, RedCircle is providing the picks and shovels to help all 3 groups transact.
With 10s of millions of monthly downloads, RedCircle is growing its community of podcasters and helping deliver millions in revenue for its creators. The company is growing extremely fast, is backed by some of Silicon Valley's top VCs, and is growing its product, engineering, and operations teams. If you want to help podcasters turn their art into income, this is the place for you.
RedCircle is an equal opportunity employer.
Please mention podjobs.net in your application.