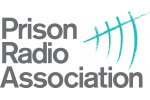 Radio Producer
A full time position
Fully remote: working with a UK-based team at Prison Radio Association.
Posted: Nov 13, 2020
Salary range: £29,000 to £29,000 - subject to experience
We're looking for a Radio Producer, both initially home-based, to help us create a brand new sports show for National Prison Radio in a project funded by Sport England.
The Producer will be full-time and be able to demonstrate some specialist knowledge of sport, with an interesting contacts book. You'll also make additional partnership productions across a range of subjects. This is a varied and rewarding role for the right person.
You will work in close partnership with people who have served prison sentences, and as coronavirus restrictions are eased you'll also visit prisons as part of the production process, creating programmes that will be broadcast into the cells of over 80,000 prisoners across England and Wales.
We're particularly interested in hearing from candidates from under-represented backgrounds and also from people who have lived experience of the criminal justice system. We need people who can produce radio programmes to an extremely high standard, perhaps for the BBC, commercial radio, with an indie or as an independent producer.
With the drive to fit into a talented, tight-knit team working in what can be a challenging, exhilarating environment, you will be motivated by the knowledge that your work has the potential to make a real difference.
Please mention podjobs.net in your application.