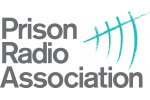 Assistant Producer
A part time position
Fully remote: working with a UK-based team at Prison Radio Association.
Posted: Nov 13, 2020
Salary range: £26,000 to £26,000 - subject to experience
We're looking for an Assistant Producer, part-time (3 days per week), to support a Producer in creating a brand new sports programme for National Prison Radio as part of a project funded by Sport England.
This is a great opportunity to learn and develop production skills in a fascinating work environment.
The role is primarily home-based, but you will work in close partnership with people who have served prison sentences, and as coronavirus restrictions are eased you'll also visit prisons as part of the production process, creating programmes that will be broadcast into the cells of over 80,000 prisoners across England and Wales.
We're obsessed with high-quality production, because we want our listeners to value National Prison Radio's output. We aim to inspire our audience to take positive action as a result of listening to our programmes. We therefore focus on ensuring our programmes are as engaging and tightly-produced as possible.
According to our latest data, 74% of people in prison listen to National Prison Radio, and they listen for an average 10.6 hours per week. This puts our producers in a position of great influence among an audience who are hungry for our content and the support and inspiration it provides.
Please mention podjobs.net in your application.