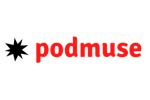 Freelance podcast ad operation & reporting
A part time Consultant position
Fully remote: working with a USA-based team at Podmuse.

Podcast Advertising Specialist Part Time & Freelance Remote, United States
We're looking for a highly motivated, organized, and solutions-oriented Podcast Advertising Specialist to join Podmuse team, where you'll help providing podcast advertising solutions to several brands and organizations. If you have a strong creative drive, and want to know your work will directly influence the outcome of a digital media plan, this could be the job for you.
Responsibilities • Support the management team on preparing podcast media plans including extensive research, setup and operation of the advertising campaigns. • Managing host-read ads and programmatic podcast ad campaigns. • Analyzing ad campaigns and optimizing campaign budgets to reach maximum ROI. • Support Podmuse' initiatives with several podcast networks and independent creators • Think creatively about new ways to engage new brands through podcast shows
Requirements • Love for podcasts and business related content • Speed, resourcefulness, and go-getter attitude • Creative, resourceful, detail-oriented, organized • A desire to build something awesome • Media planning and buying experience is required (2 years+)
About Podmuse
Podmuse is a full-service podcast advertising agency matching brands with relevant podcast shows. We connect brands with highly-engaged audiences to build successful podcast ad campaigns. We have access to an extensive inventory through podcast networks and independent creators. Just let us pick the best shows for your campaign and enjoy reaching your niche audience.
To apply
Contact through Podmuse web site https://www.podmuse.com/contact OR Email us from hey@podmuse.com with title - REF: podcast ad specialist
Please mention podjobs.net in your application.
More details
What does a Consultant role normally entail?

The Podcast Taxonomy definition for a role like this in Misc. says: "A Consultant is a third-party position where someone from outside the organization works on a project, often offering a specific expertise. This is a modifier role and can be applied to any work area."
This exact role may have different requirements.