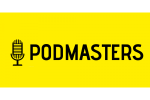 Social Media & Community Manager
A full time position at Podmasters, London, UK
Salary range: £25,000 to £30,000 (yearly rate) - subject to experience
Social and Community Manager role
Podmasters is growing and we are looking for a bright and ambitious social and community manager to join our ranks. We have a built a series of communities around each of our major podcasts (Oh God, What Now?, The Bunker, Doomsday Watch) and your role will be to superserve, nurture and grow those communities across both Patreon and our social media channels.
You will be an energetic, open-minded individual who relishes motivating challenges and a fast-paced working environment where answers are figured out on the go; someone with an appreciation for our podcasts and their subject matters without needing to be an expert; a glutton for hard work; and an inexhaustible source of ideas to do things differently. Reporting to the co-founders but working closely with the producers, you will plan out daily, weekly and monthly content strategies to promote the range of podcasts in our portfolio; create content plans and engage our paying members to help retain, engage and grow our Patreon membership; and think laterally about promotion to help drive growth across our listenership.
What you'll do:
Take the lead in managing our Patreon pages both current and future – coordinating content strategies across the board to offer patrons more value for money and retain supporters.
Work on upselling existing Patreons to help increase revenues per patron.
Be the first port-of-call for any customer enquiries via Patreon, ensuring that all Patreon rewards are delivered and any issues resolved quickly and professionally.
Social media – create content (either via Canva or other platforms you have experience with) to help promote the podcasts we create, generate relevant conversation or help drive growth in followers.
Be a brand guardian and take on the voice of each brand, utilizing whichever social platforms will meet its needs best to maximise promotion of each podcast.
Analyse the data around engagement, both on social pages and the impact on podcast listens to create organic and paid media plans for growth.
Manage a tactical paid social budget, measuring performance and adapting campaigns with tight turnarounds.
About you:
2-3 years' experience managing social media for a brand or brands, preferably for media outlets. If you have less experience but are keen to demonstrate why you are the right person, don't be shy in applying and telling us why.
A strong interest in news and politics – we don't need an expert but someone who is interested and can spot opportunities when they arise to create conversation around the topics we deal with.
Passionate about podcasts!
Must be comfortable in fast-paced environments where reacting to an ever-changing news cycle is key.
Strong initiative and confidence in making decisions quickly under pressure.
Have commercial acumen and the ability to use data to make decisions.
Organised and unflappable.
A desire to learn on the job and grow with the company – we are looking for impatient, ambitious people who want to push us and themselves forward.
When applying:
Add a note or follow up with why you want to work with us; it might be a passion for podcasts or a strong interest in news and politics. For us, attitude and enthusiasm trumps experience so tell us why we should hire you.
Podmasters
We are an independent podcast production company based in Highbury.
We produce our own creator-owned podcasts including OH GOD, WHAT NOW?, THE BUNKER, MAYBE BABY and our new launch, DOOMSDAY WATCH WITH ARTHUR SNELL
We also develop and run bespoke podcast series for blue-chip clients including the Institute for Government, the Royal College of Nursing, former Deputy Prime Minister Nick Clegg and others.
We are a fast-growing company with a flat decision structure and a hunger to do exciting things in the growing podcasting industry.
If you want to make your mark, we want to hear from you.
Benefits:
25 days holiday per year Flexible working on offer Modern, attractive co-working space close to the Victoria, London Overground and Great Northern Lines, as well as walking distance from Highbury Fields.
To apply
Email your CV to admin@podmasters.co.uk along with a note about why you want to work for us and why you're the person for this job.
Please mention podjobs.net in your application.