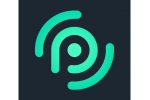 Development Producer, Global Content Group (London or Copenhagen)
A full time Development Producer position at Podimo, UK
We are one of the fastest growing podcast & audiobook platforms in Europe and we are now looking for a development producer to join Podimo's Global Content Group. Come and join us on our journey to enrich lives through listening.
This is the role
The global content group's development producer will be responsible for the creation and execution of new original podcasts and audio series, scalable IP, and sharp, quick, and versatile original content ideation to feed into global content partnerships across all of Podimo's markets (Denmark, Germany, Spain, LATAM, Norway + more) and verticals (true crime, factual entertainment, personality-driven entertainment, and kids). Concepts will be developed and created in-house or solicited from writers, creators, and production companies from around the world.
**Your main responsibilities in this role:
**Ideate, develop, and create 5-10 new original shows in 2022 which can be effectively translated or adapted to multiple languages and see repeatable and scalable success across many markets.
Create and pitch a high volume of new original concepts across multiple verticals to Podimo's global content and distribution partners.
Identify existing 3rd party podcasts for licensing and translation
Develop and package IP for adaptation beyond audio
This is you
Podimo aims to create inclusive and equal opportunities for all our staff, and welcome applicants regardless of age, race, gender, sexual orientation, ethnicity, nationality, disability, or religious beliefs. Whilst we have offices across Europe and Latin America and support flexible and remote working, you will ideally be based in (or willing to relocate to) London or Copenhagen.
**Experience we're looking for:
**You love audio storytelling. You love all storytelling. And you have an especially great interest in the global podcast ecosystem
You are a kick-ss content developer with a talent for soliciting great ideas from a large network of writers and creators across a high volume of shows
You have a proven knack for show development and can inspire and guide content creators and producers in a humble and pointed way
You have experience with show production at all stages
You are highly organized and comfortable with production management and detailed project coordination including scheduling, budgeting, and contracting
You love communicating with many people every day in person, via video/phone, and in writing
You are based in or willing to relocate to London or Copenhagen
You have an eye for good ideas, both business and creative, and an ability to think outside of your core role to share them with the product and commercial teams Naturally, being passionate and knowledgeable about podcasts, audio content, media, and entertainment is a big plus!
These are the benefits
Six month fully paid parental leave for all new parents - no matter how you identify or where in the world you live
Learning and personal development opportunities to help you thrive and enrich your skills in a fast-paced creator economy
Opportunity to work flexible hours and remotely
The chance to make an impact at an international company and see your work pay off immediately
Delicious lunch with great colleagues.
This is us
Founded in Copenhagen in 2019, Podimo is a platform for podcast and audiobook lovers as well as audio content creators. Our app puts a world of podcasts and audiobooks at your fingertips. Our revenue-sharing model rewards creators for making content that people want to hear – whether they have an established following or a niche audience.
We're a courageous and curious bunch. We recognize the value every individual brings, and respect our coworkers' ideas, opinions, and time. We approach our work with integrity and humility, and believe that we are better together. We have zero time for brilliant jerks.
We're fiercely passionate about discovering, creating, and obsessing over great stories. We support our creators deeply, and have massive respect for their process as we help them bring their most exciting ideas and stories to life. We love what we do, but more importantly, we have a good time doing it.
We seek to build a company and culture that mirrors the diversity of the world we're living in. This means; diversity of talent, voices, ideas, and thoughts. That goes both for our brand, our content, our creators, and our teams.
You are welcome at Podimo for who you are, no matter where you come from, what you look like, or what stories you have playing in your headphones.
Please mention podjobs.net in your application.
More details
What does a Development Producer role normally entail?

The Podcast Taxonomy definition for a role like this in Creative Direction says: "The Development Producer coordinates and executes the pre-production create direction of a podcast. Their responsibilities include finding new episode and series ideas and working with writers and researchers to prepare the concept for production."
This exact role may have different requirements.