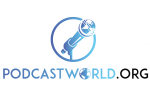 Podcast Assistant (Trainee)
A intern Intern position at PodcastWorld.org, Kentish town London, UK
A part time position at PodcastWorld.org, Kentish town London, UK
We have a weekly visual/Audio podcast which goes out on all major platforms such as Youtube, Apple, Acast, Spotify, Stitcher,Soundcloud,Googleplay, Amazon music etc (see link below) and we're looking for an assistant/trainee produceer to come along to each show and help us put the show and company on the whole together.
(Please subscribe)... https://www.youtube.com/watch?v=7B4VGZUfPgE
It's a weekly show recorded on Sunday afternoons so you would need to generally be free on that day each week. You don't need an audio background but great if you do, more than anything we're looking for someone who is good with social media, planning, taking notes and generally someone who is looking to become a podcast producer in the future.
Take a listen to the shows and please get back to us with who you are, what you do and anything else you wish to tell us.
Within your responce please...
1) Let us know which part of London you live?
2) Confirm that you have listened to at least one of the shows?
Many Thanks.
To apply
team@podcastworld.org
Please mention podjobs.net in your application.
More details
What does a Intern role normally entail?

The Podcast Taxonomy definition for a role like this in Misc. says: "An Intern is an apprentice position where someone works for a limited time within an organization to gain work experience in a specific field. This is a modifier role and can be applied to any work area."
This exact role may have different requirements.