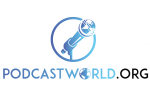 Podcasting Producer (New Company)
A part time Audio Engineer position at PodcastWorld.org, Kentish town London, UK
Salary: £25.00 (hourly rate) plus Free use of our office (if wanted) in Kentish Town
The show...
THE VIALUCCI PODCAST... "The best show, you've never heard of"...
https://www.youtube.com/watch?v=-7srMilqje0&t=610s
We're looking for a very special and highly ambitious Producer/Audio Engineer looking for a break in Podcasting. It's for a unique Podcast Production company based in Kentish town, North London. We're not another generic production company looking to pump out arbitrary shows, we're looking to do a LOT more in Podcastingm and require another persosn to make this happen with us.
We're starting off with one show which is a weekly podcast that is recorded every weekend (audio and visual) on a variety of topics and which goes out on all major platforms.
Remuneration... Each show has a set fee (£25) until we bring in investment late 2022/early 2023
For this role we're looking for someone with personality and who is looking to be part of a small team with big ambitions, someone who wants to put their name on something they created not just a company they work for.
The recordings would be weekends only and only for a couple of hours at a time until we're funded.
To apply please confirm...
1) Which part of London you live?
2) That you understand (for now) there is a set payment of £25 per episode.
4) 3) Tell us your experience with audio.
Most shows are recorded either Saturday or Sunday.
Please send your response direct to team@podcastworld.org
Many Thanks,
Theo and the Team.
This job has expired
We're sorry, but this job post has now expired, and you cannot apply for it any longer.
Go to our front page to see current jobs.
More details
What does a Audio Engineer role normally entail?

The Podcast Taxonomy definition for a role like this in Audio Production says: "The Audio Engineer helps record and produce audio by setting up recording environments, monitoring recoding, and providing technical adjustments throughout. The Audio Engineer is present during the recording process, most often making adjustments in real time. The Audio Engineer may work with conversation, music, foley, or any other type of audio."
This exact role may have different requirements.