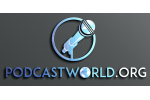 Female Podcast Co-Host (CLOSED)
A part time Co-Host position at PodcastWorld.Org, Kentish Town London, UK
Regular Female guest host needed to join the guys for ongoing weekly podcast.
https://www.youtube.com/watch?v=d8SsZgZ5eyM&t=681s
A regular podcast which is recorded every weekend on a variety of topics is looking for a female guest co-host to come onto the show every couple of few weeks to talk about a subject of their choosing and to be one of the ongoing three hosts who talk about current issues together and interview people of note (see link for previous shows).
The role is currently unpaid at this time until we get our numbers up but until then you'll get to have a nice chat with interesting people.
People with a journalistic background especially needed as we do talk about a range of subjects (UNcensored and UNcut)
Please note the shows are recorded in Kentish Town/North London so you must be able to get to the recording location on the weekends.
Get back you us with some brief details of...
1) Your background?
2) Subjects of interest to you?
3) Which part of London you live?
4) Please confirm that you understand the position is (currently) unpaid.
Anything else such as professional links (Website/LinkedIn) would be helpful.
Please only send applications to the below email address... team@podcastworld.org
Many Thanks, PodcastWorld.org
To apply
Email team@podcastworld.org
Please mention podjobs.net in your application.
More details
What does a Co-Host role normally entail?

The Podcast Taxonomy definition for a role like this in Cast says: "The Co-Host performs many of the same duties as the host, while taking a secondary presence on the podcast."
This exact role may have different requirements.