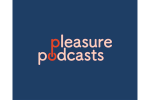 Manager, Ad Sales
A part time position
Fully remote: working with a USA-based team at Pleasure Podcasts.
Posted: February 12, 2021
Salary range: $20,000 to $25,000 (yearly rate) - subject to experience
Pleasure Podcasts is a podcast network revolutionizing the conversation around sex. Our aim is to foster a community of sex-positive listeners, podcasters, and brands who seek to de-stigmatize sex and enhance pleasure. Our podcasts are hosted by a range of incredible experts from sex therapists and educators to adult filmmakers and storytellers. We're regularly featured as leading sexuality podcasts in publications like Oprah Magazine, Esquire, GQ, Cosmopolitan, and Harper's Bazaar.
We are searching for a Manager of Ad Sales who will interface between our brand partners and podcast producers. The ideal candidate will have podcast ad buying or selling experience that they will leverage to bring in new advertisers and foster renewals. This position is a great entry point for someone interested in running daily operations for a growing, ground-breaking podcast network.
Position: Manager, Ad Sales
Objective: Manage current ad campaigns. Grow our ad sales by 50% within a year.
Location: Fully-remote. Los Angeles, preferred.
Compensation: The position will begin as part-time and independently contracted. The right person could be hired full-time within six months. The part-time compensation will be based on a mutually agreeable hourly rate, with an expectation to work between 10-20 hours per week.
Responsibilities:
Discover, qualify, and negotiate ad deals with brand partners and media buyers
Determine sponsorship interest among podcast hosts
Draft and manage ad agreements using Google Sheets
Write concise, compelling ad copy
Maintain network's ad schedule
Review podcasters' ad-spots and send airchecks to brand partners
Qualifications:
Excited about podcasts and discussions around sex
Extremely detail-oriented and organized
Excellent verbal and written communication skills
Comfortable working with numbers and analyzing data
Ease with Google Suite (Drive, Sheets, Docs, Mail)
Forward-thinking, quick to troubleshoot problems, adept at juggling multiple projects
BA/BS degree
Media buying or selling experience, strongly preferred
Thanks for considering to join our team. Please feel free to pass this on to someone who might be perfect for the job!
All the best,
Pleasure Podcasts
To apply
Please send resume and cover letter to info@pleasurepodcasts.com.
Please mention podjobs.net in your application.